Tin Wind-Up Monkey on Tricycle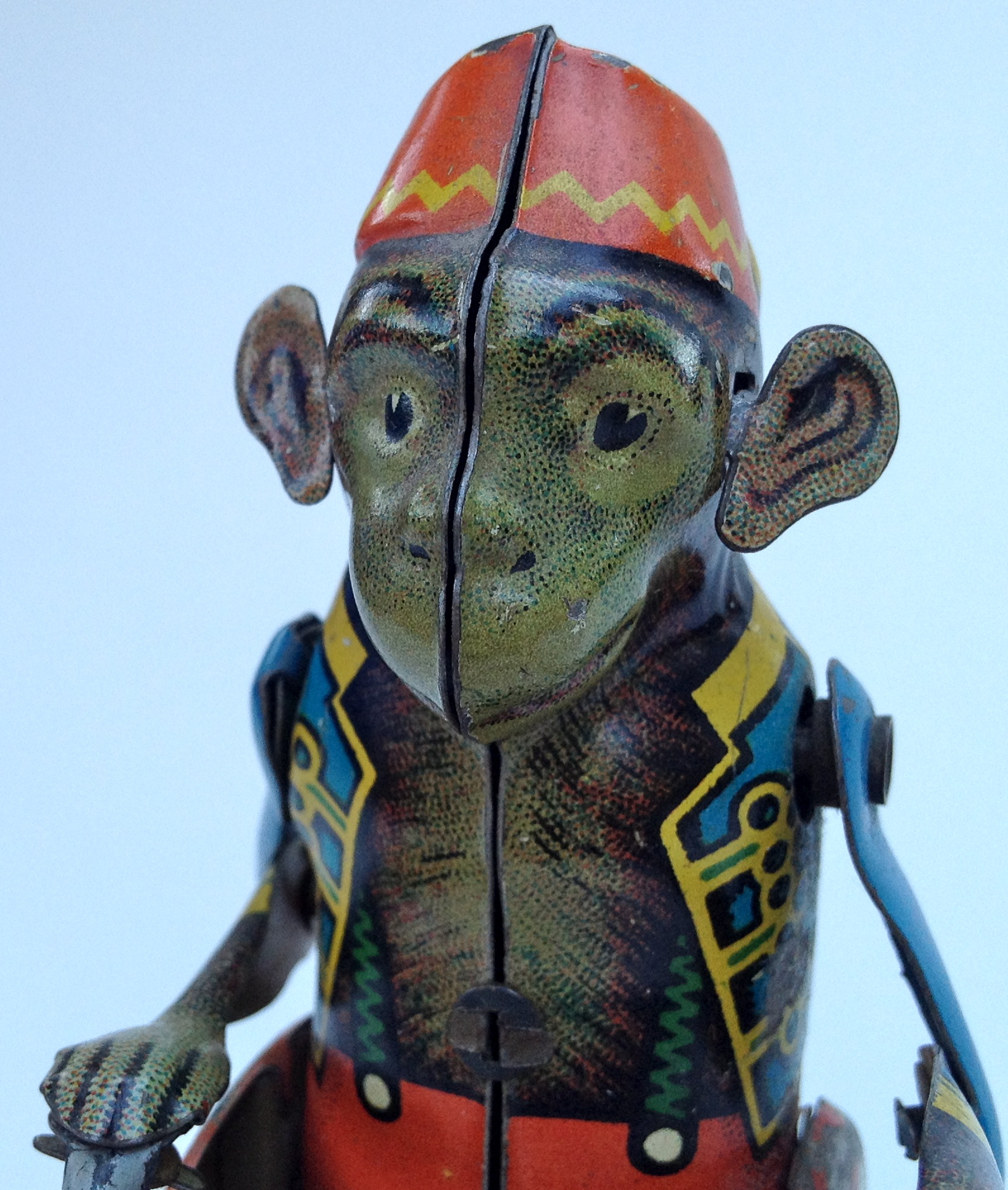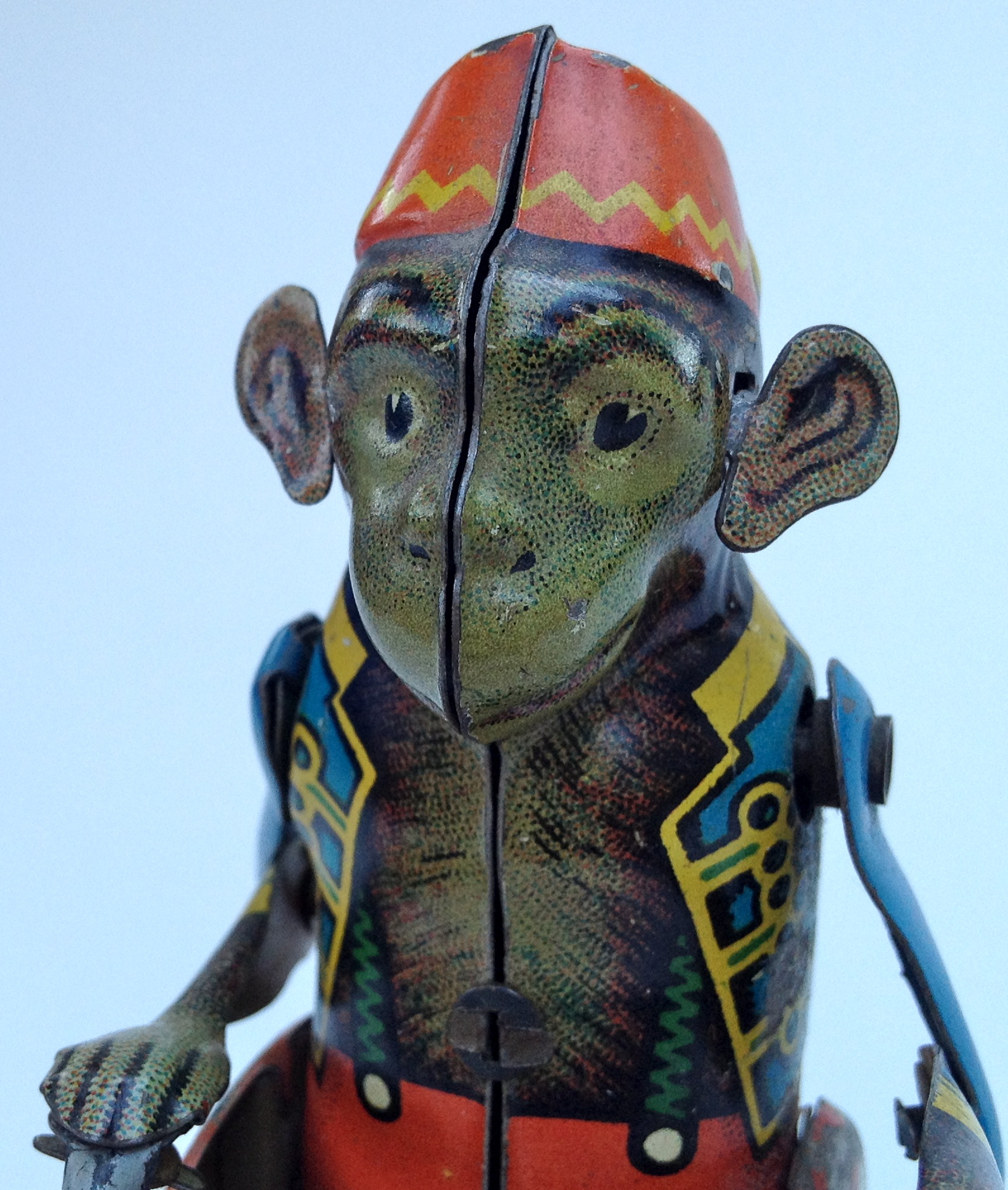 Tin Wind-Up Monkey on Tricycle
Lithographed tin three-dimensional monkey pedaling a tricycle.
The front of the handlebar bracket is lithographed with the name Arnold, which is the name of the toy company.
The articulated arms and legs would move and the ears wiggle as the monkey pedaled the tricycle.
Markings are as follows:
D. R. PATENT ANG.
D. R. G. M.
PATENT APPLIED FOR
IN ENGLAND U. S. A. and FRANCE
MADE IN GERMANY
US ZONE
FOREIGN GERMANY
Missing winding key.
Founded in 1906 by Karl Arnold in Nürnberg, Germany, K. Arnold & Co. began by producing tin toys and related items. They produced an extensive line of model ships, doll house items and other toys. In 1935, K. Arnold & Co. hired Max Ernst as their managing director. Ernst, not to be confused with the German realist artist of the same name, was a significant factor in the future of Arnold.
Nürnberg was badly damaged by allied bombers during World War II, and, at the end of the war, all of the Arnold facilities were in ruins. Postwar production continued at a facility in the Upper Palatinate (Oberpfalz), with the company beginning its slow recovery with the manufacture of window hardware. The postwar operation of the company was under the direction of Max Ernst and Ernst Arnold, son of Karl Arnold. The factory buildings in Nürnberg were rebuilt and the Arnold Company continued to grow.
MADE IN GERMANY US ZONE dates this piece to the time period of 1945 to 1955.