Thumper Belly Laugh Ornament Walt Disney Classics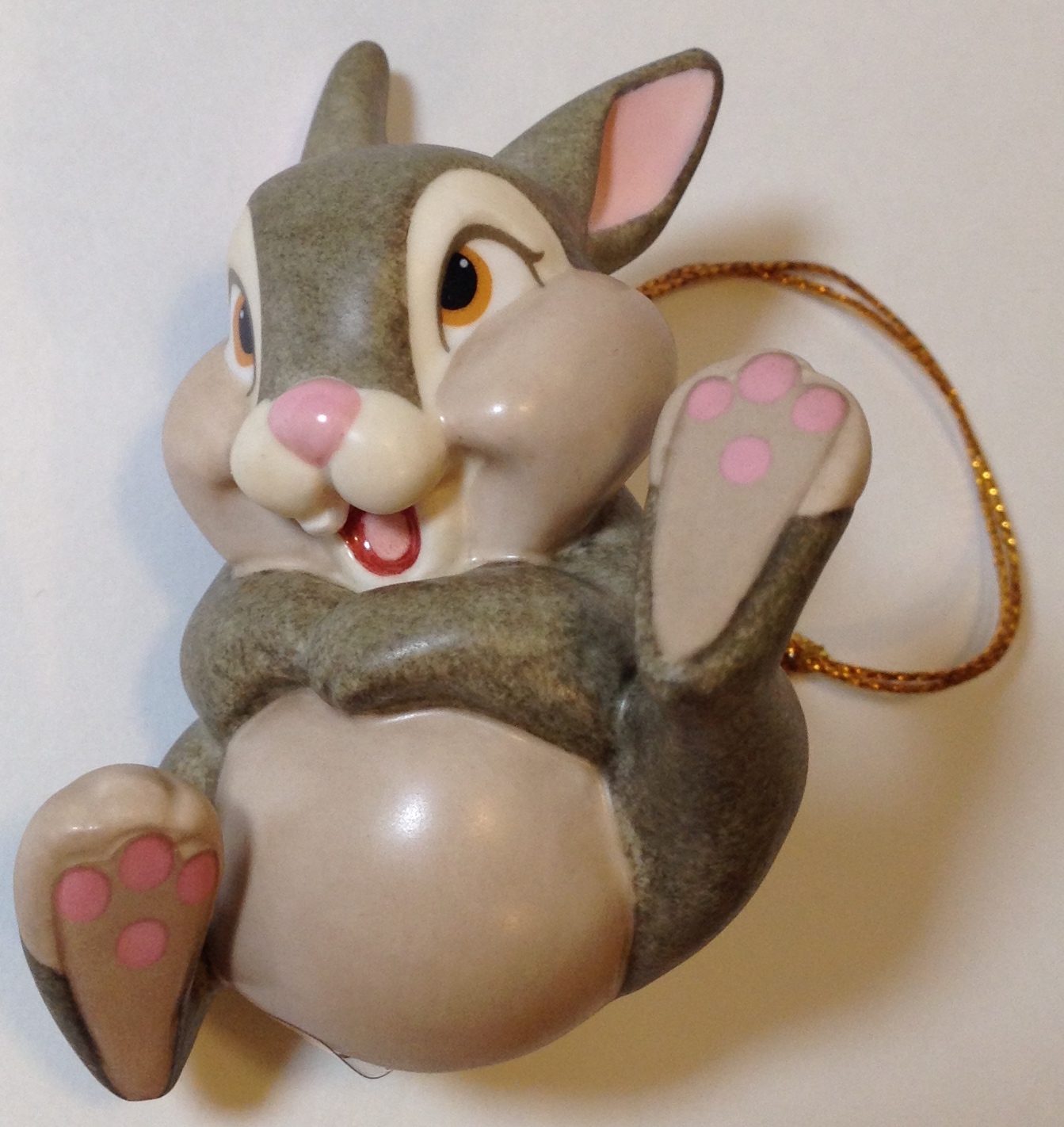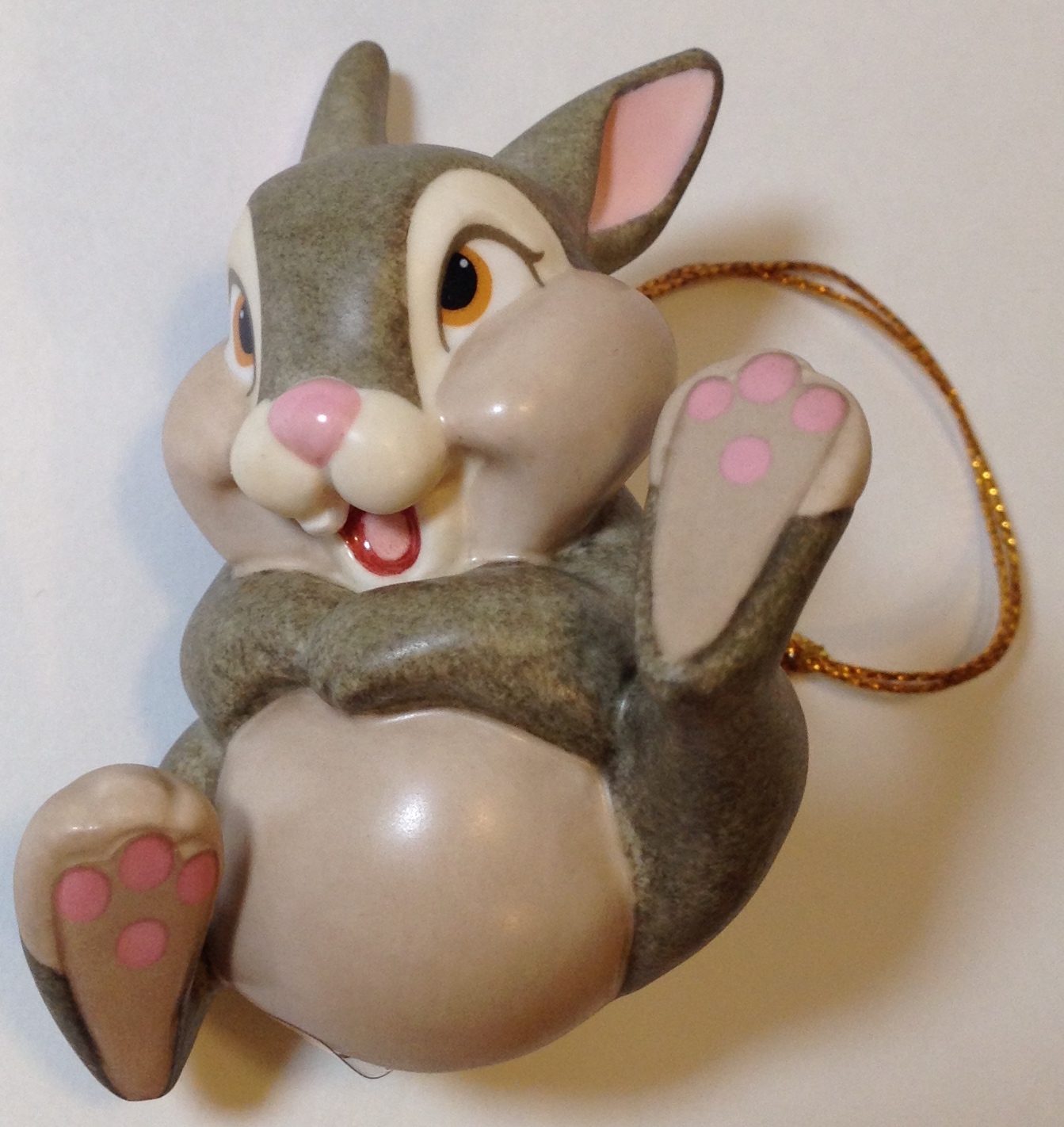 Thumper Belly Laugh Ornament Walt Disney Classics
Thumper, the slightly mischievous but always well-meaning bunny from the classic 1942 Walt Disney film, Bambi, is remembered for his for his habit of thumping his left hind foot, as is fairly common with real rabbits when they sense danger. Thumper is Bambi's first and closest friend, and he often leads Bambi on adventures to teach him the ways of the forest.
Thumper is a gray rabbit, with a pink nose, long ears with pink lining, white muzzle and cottontail. Thumpers hazel eyes are bright and alert within cream colored short fur around his eyes. Big cheeks and a plump belly are seen as Thumper rolls back to enjoy slipping and sliding on the ice with his friend, Bambi. Large feet are raised to show his pink paw prints. A braided gold colored cord with tassel is attached to hang the ornament on a tree or display.
Created by artist Gwen Dutcher, this Walt Disney Classics Collection figurine carries the incised mark on the base of a Mickey Mouse sorcerer's cap, which was used for all Walt Disney Classic Collection figurines made in the year 1999. Thumper Belly Laugh was available for purchase on day only at participating dealers between March 18, 2000 and April 15, 2000. Thumper Belly Laugh was officially retired in April, 2000.
Thumper Belly Laugh is meticulously packed in his original box, and includes the original certificate of authenticity.
He measures approximately 2" in length, 2" in width, and 2 1/2" in height.
Thumper Belly Laugh is in excellent condition, with no chips, cracks, crazing, or repairs.