Mid-Century Modern Cloisonné Vase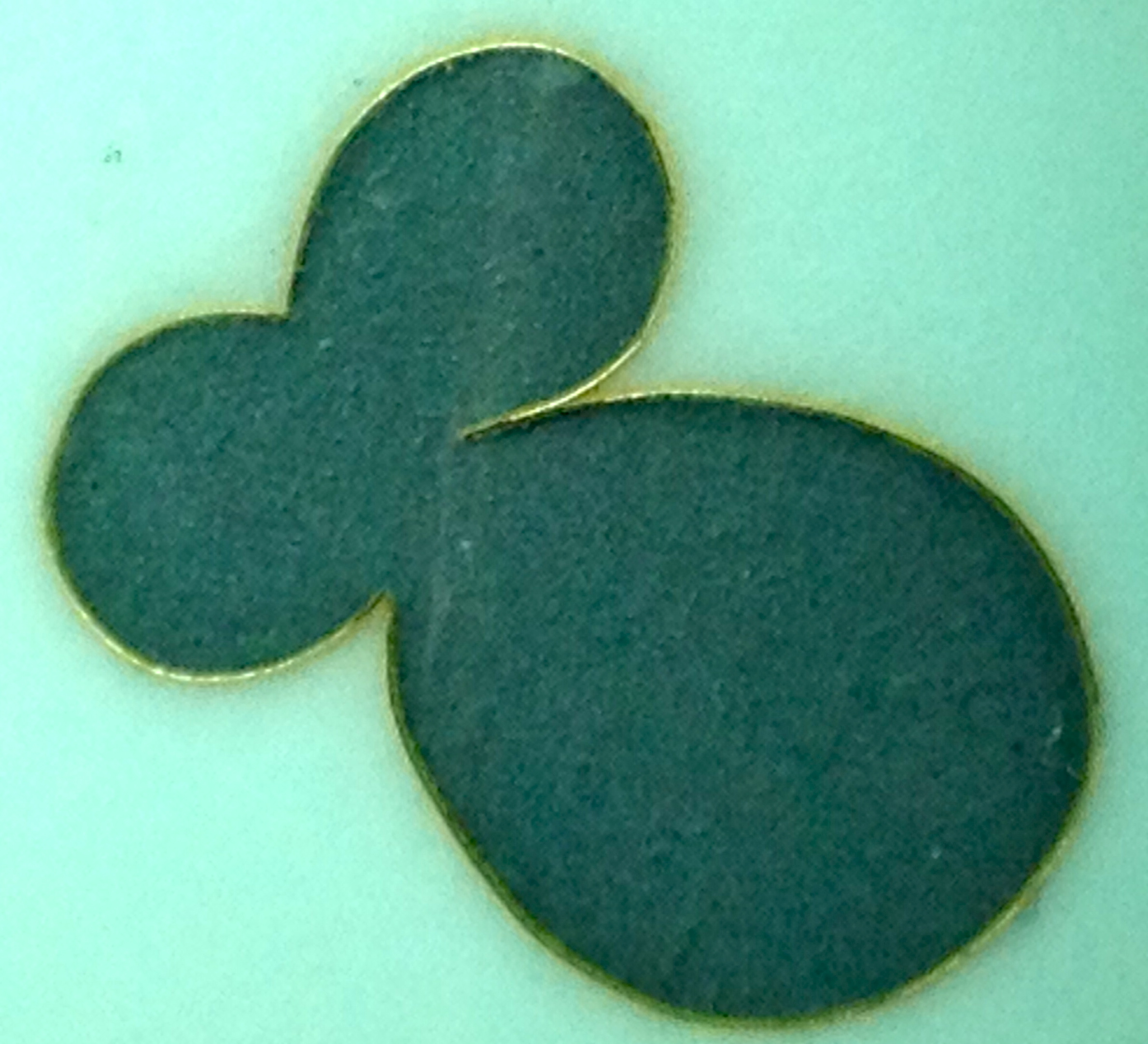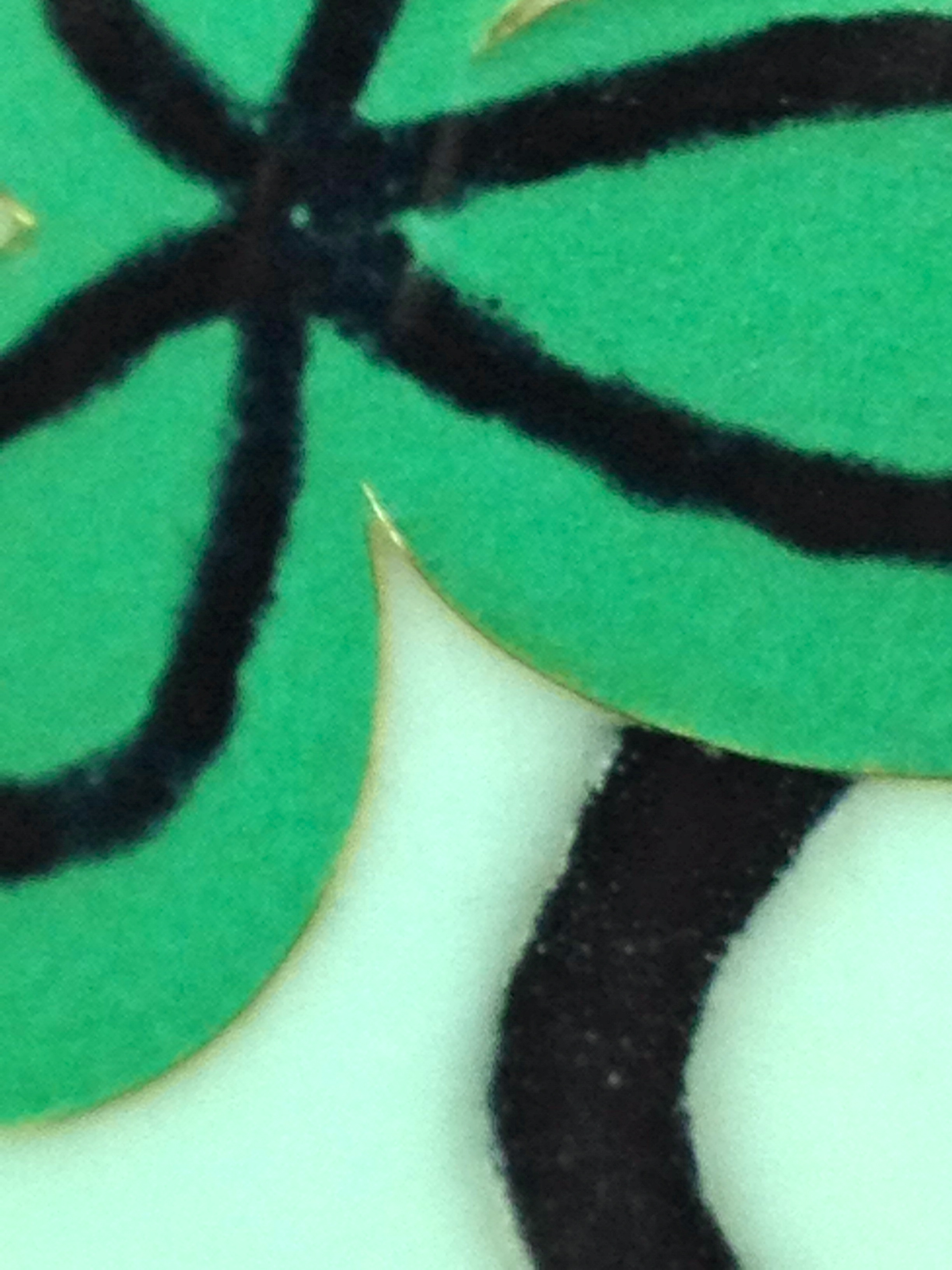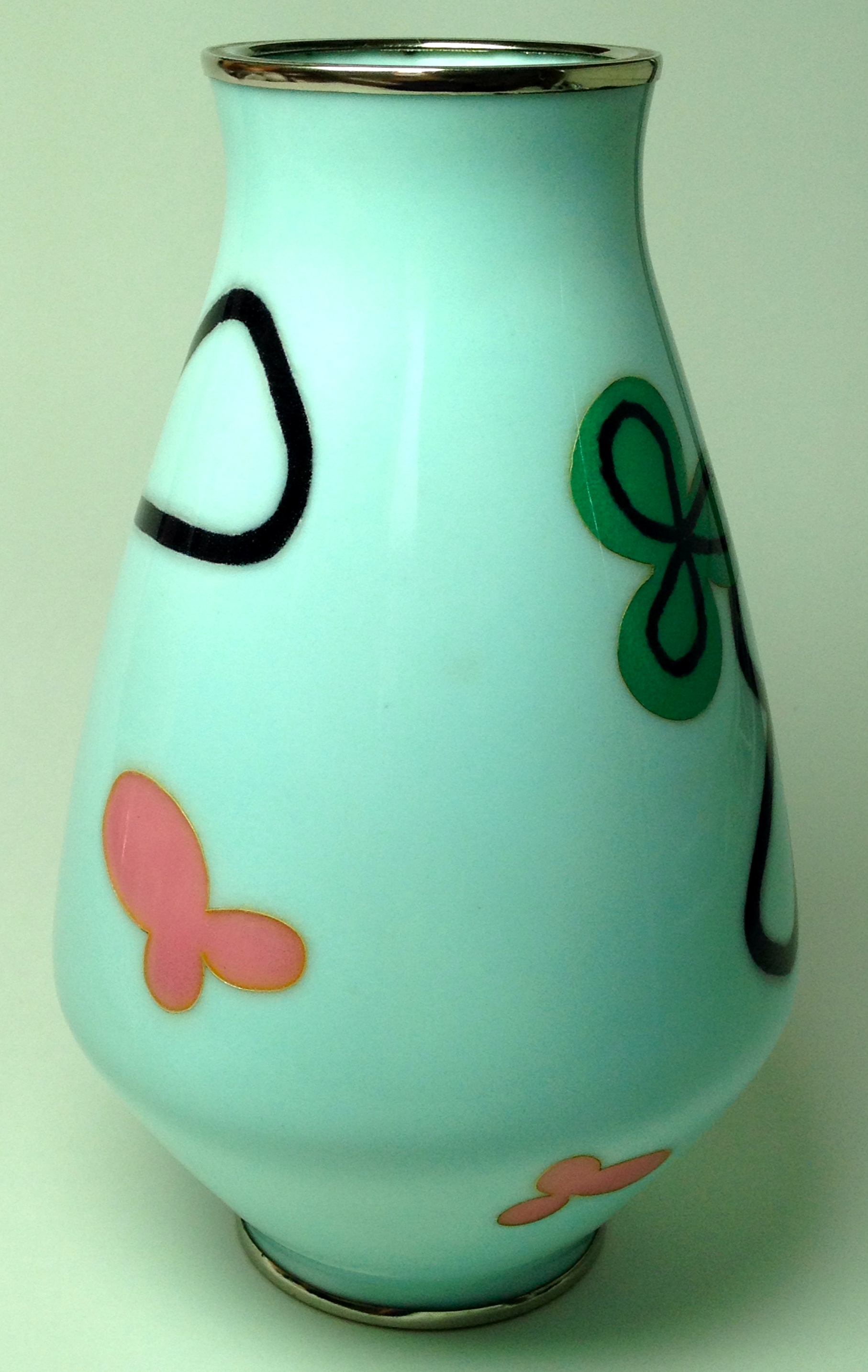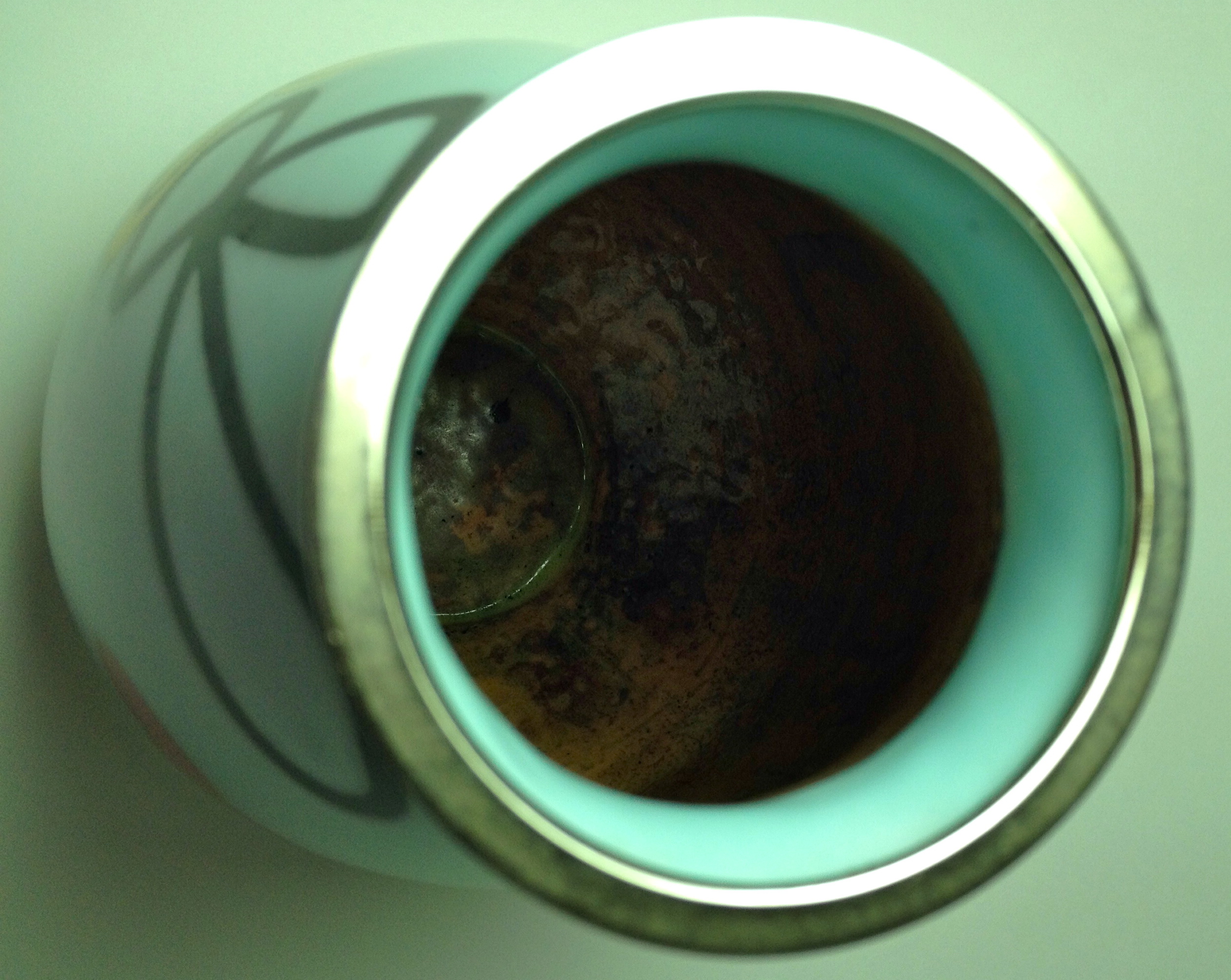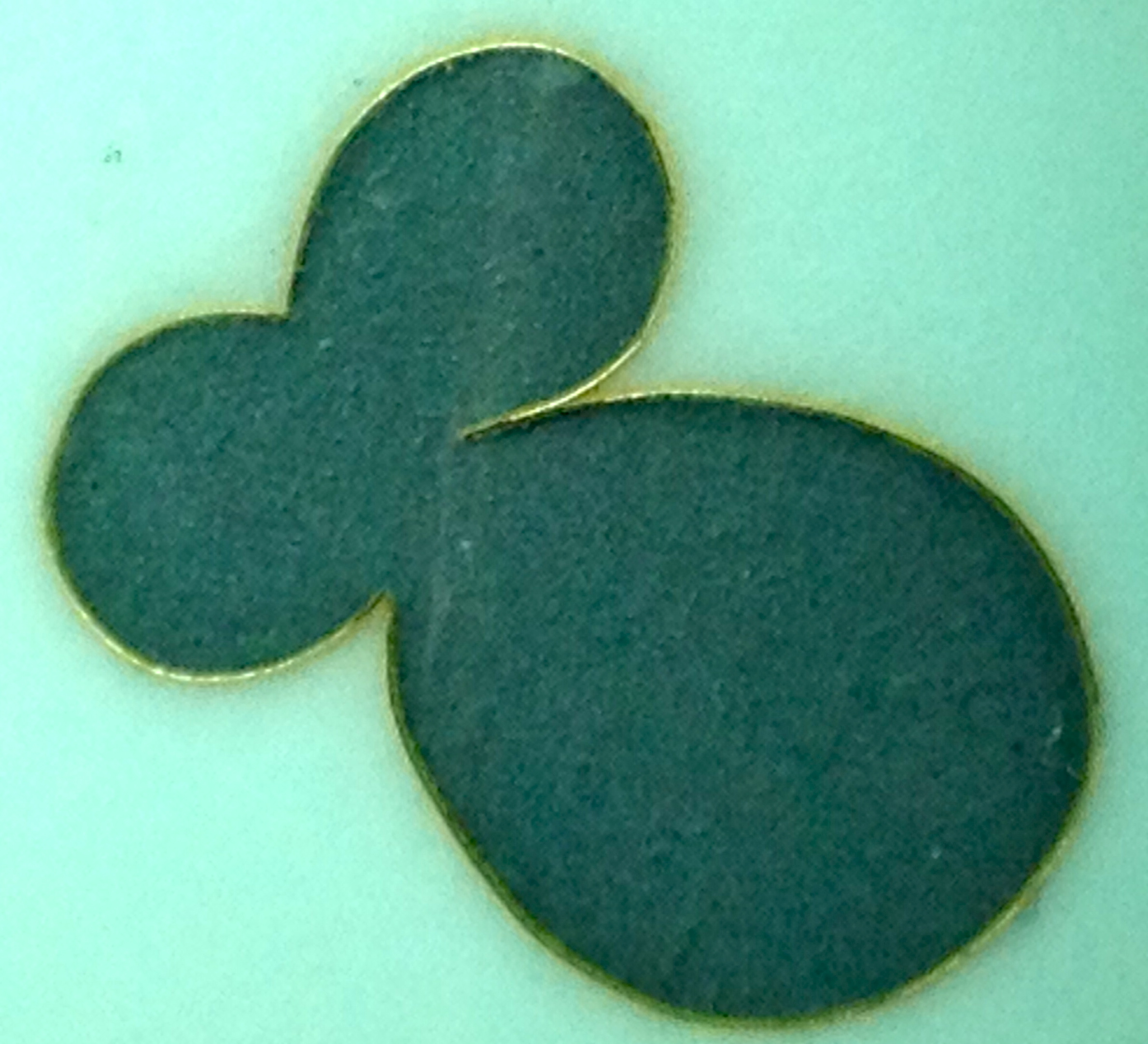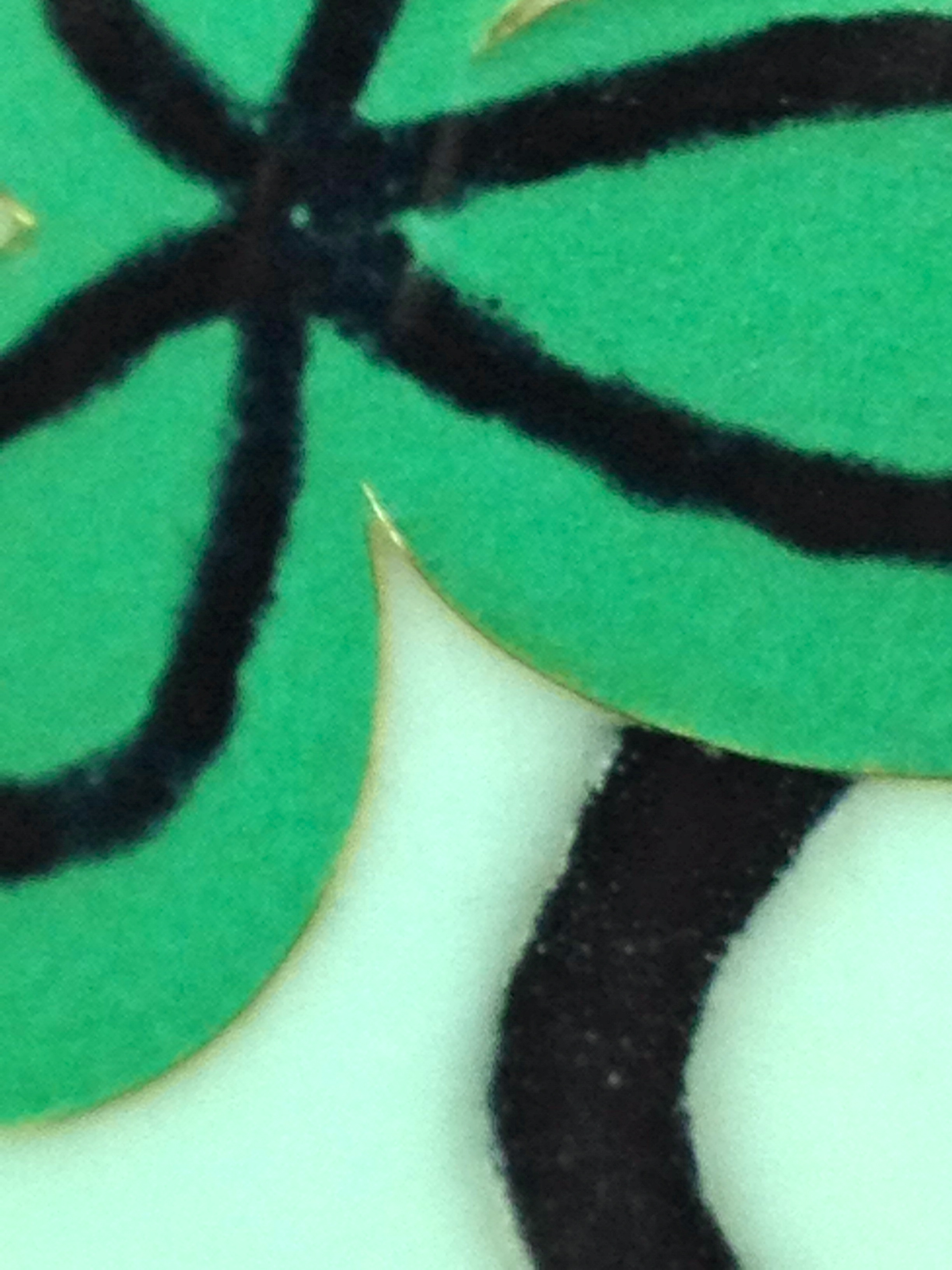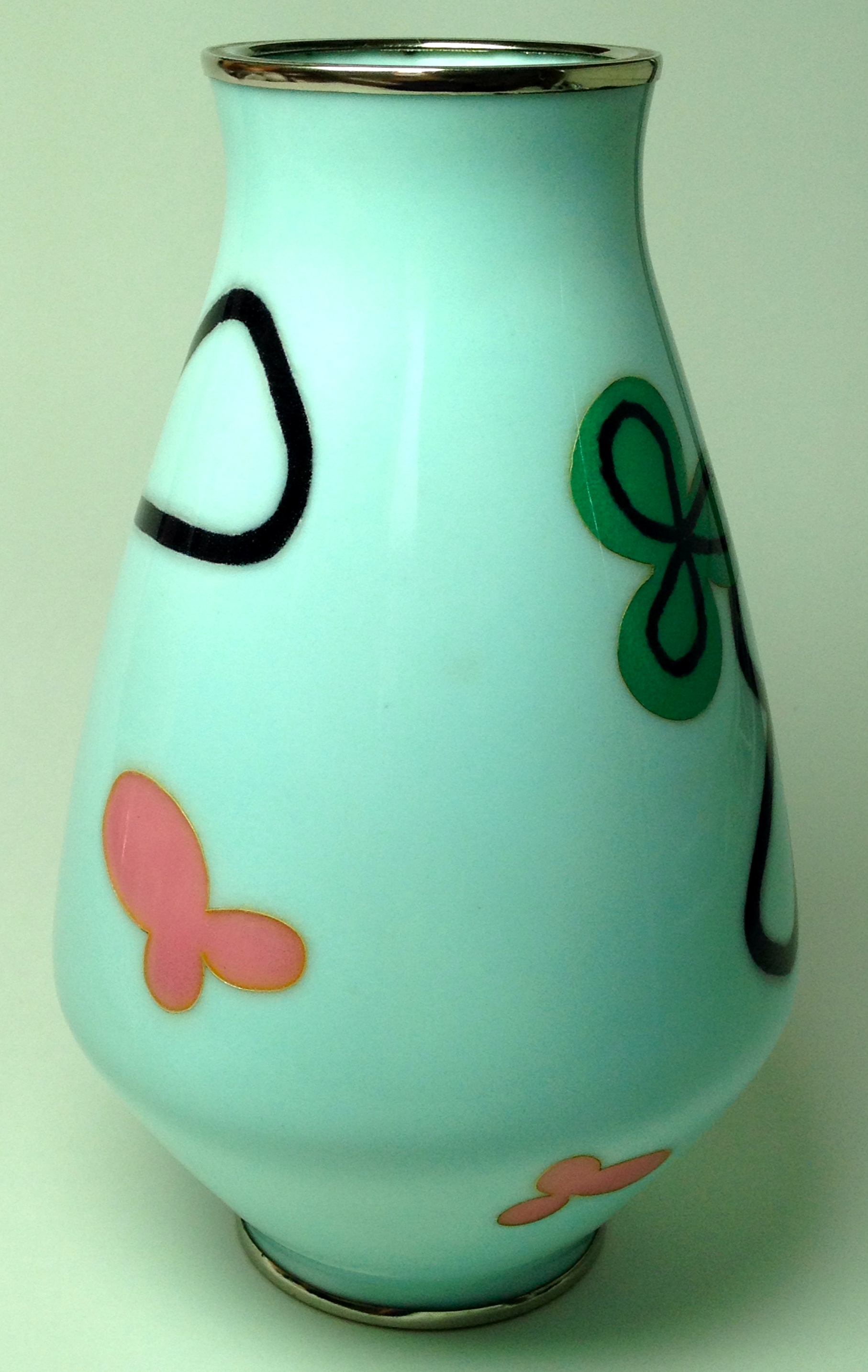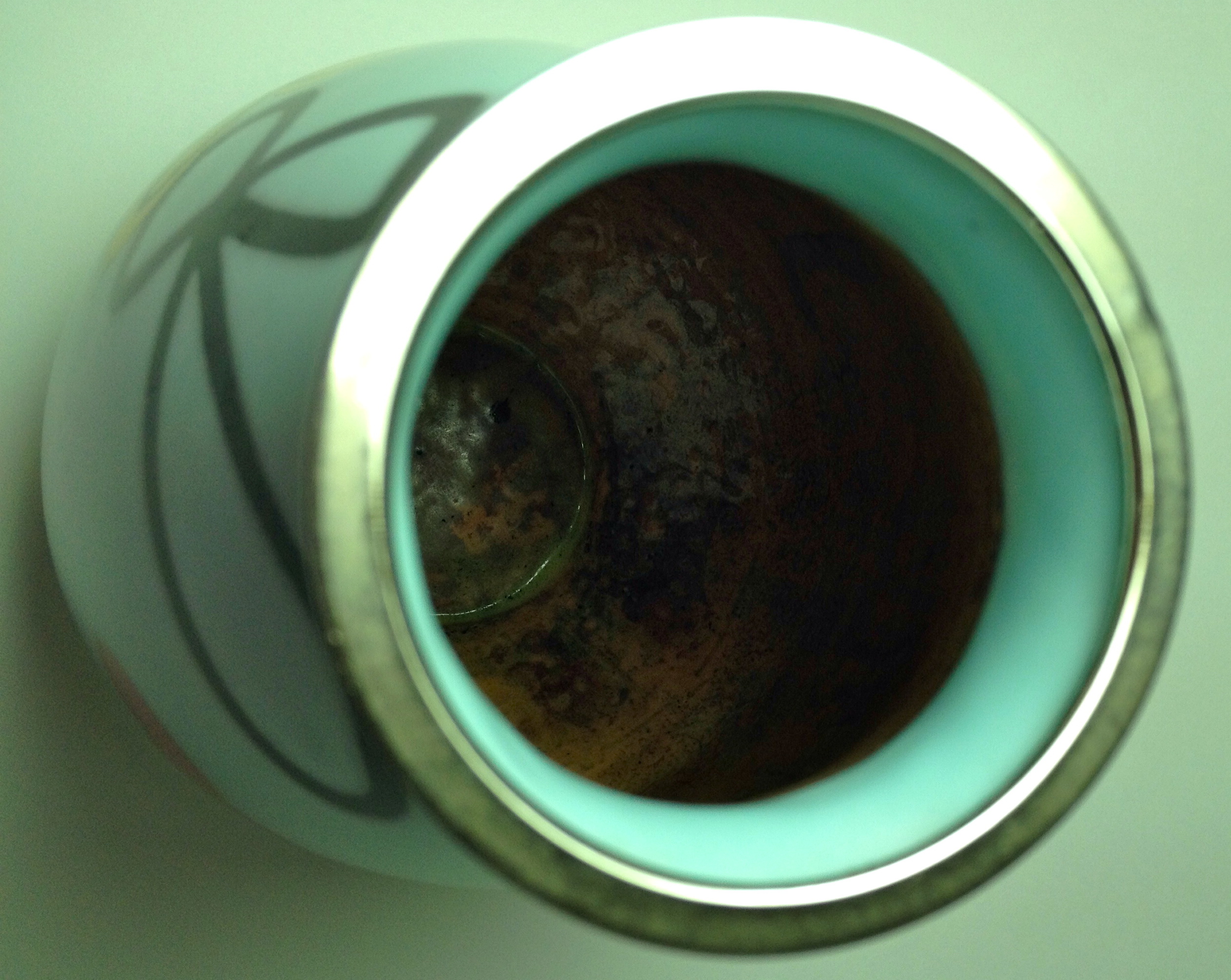 Mid-Century Modern Cloisonné Vase
Sleek Mid-Century Modern space-age allusions are reflected in the beautifully simple form of this Japanese cloisonné vase dating from the Showa period, c. 1950s.
Bold abstract trefoil designs suggest flowers and leaves in black, pink, yellow, and deep teal on a sky blue background.
A combination of applied cloisons and modern lineless Musen techniques are evident.
Chrome mounts on the rim and base verify this unique vase as Japanese cloisonné.
7 1/2" tall. 5" radius at widest dimension.
Unmarked.