Satyr Bowl #124 Fantasia 1940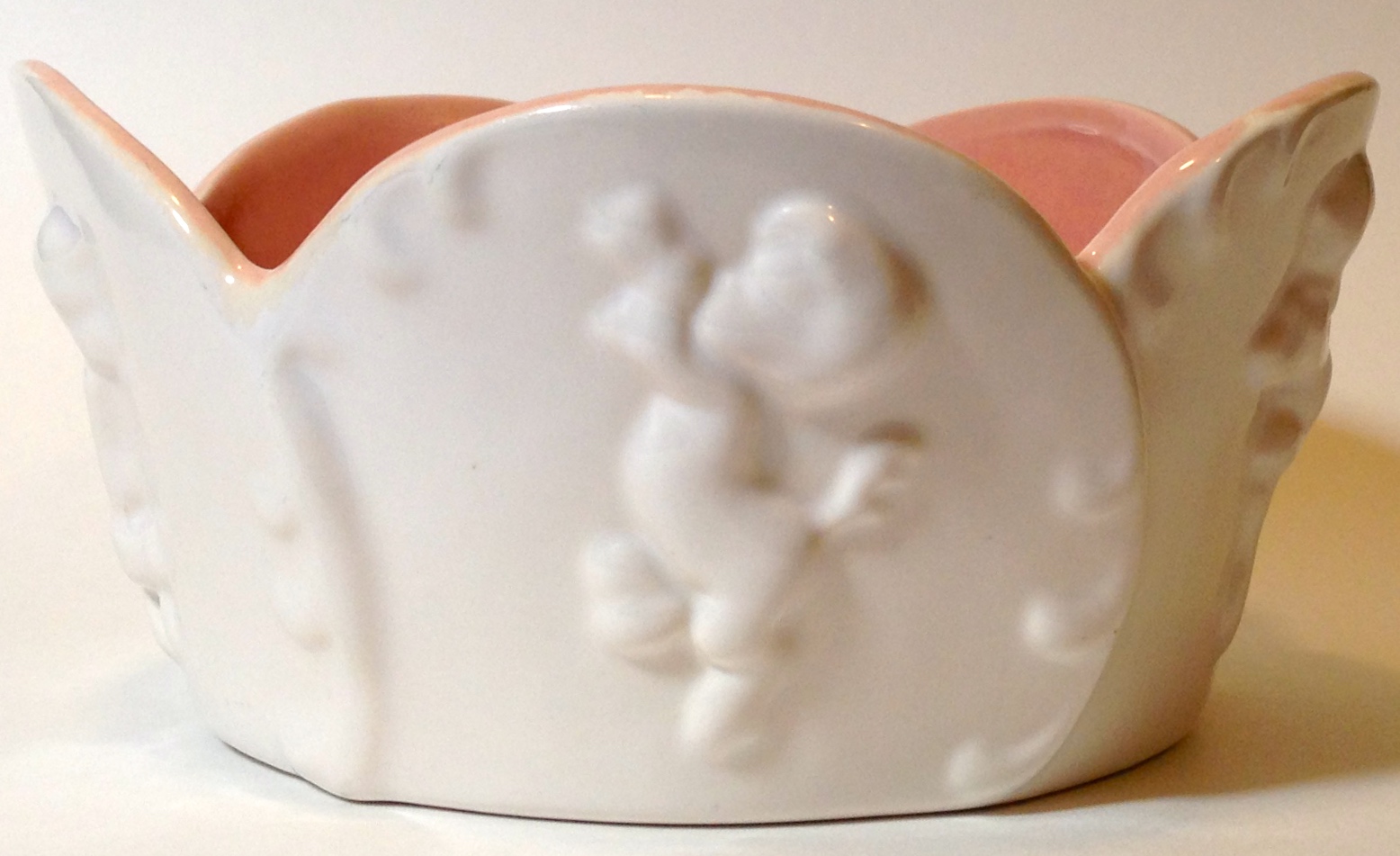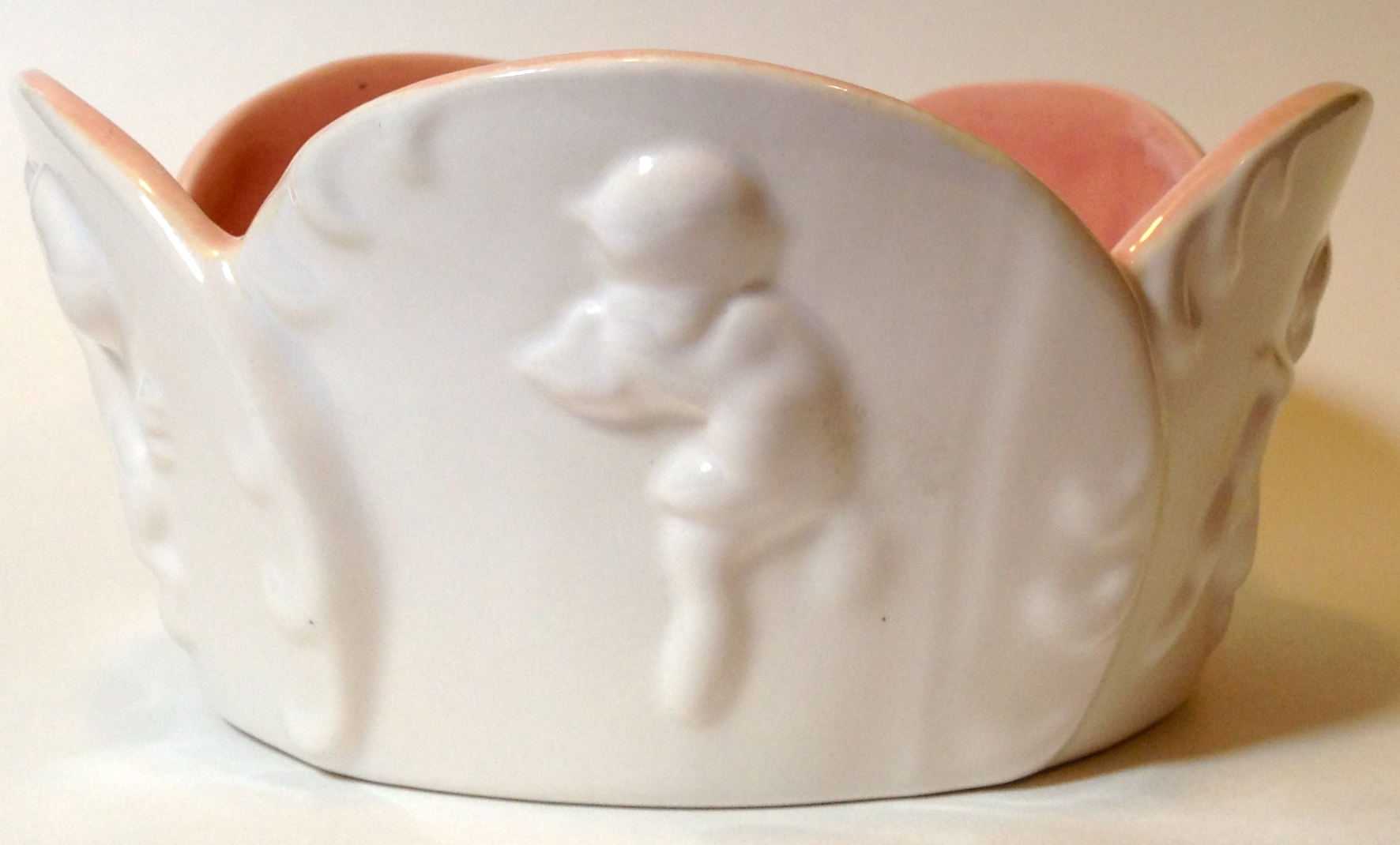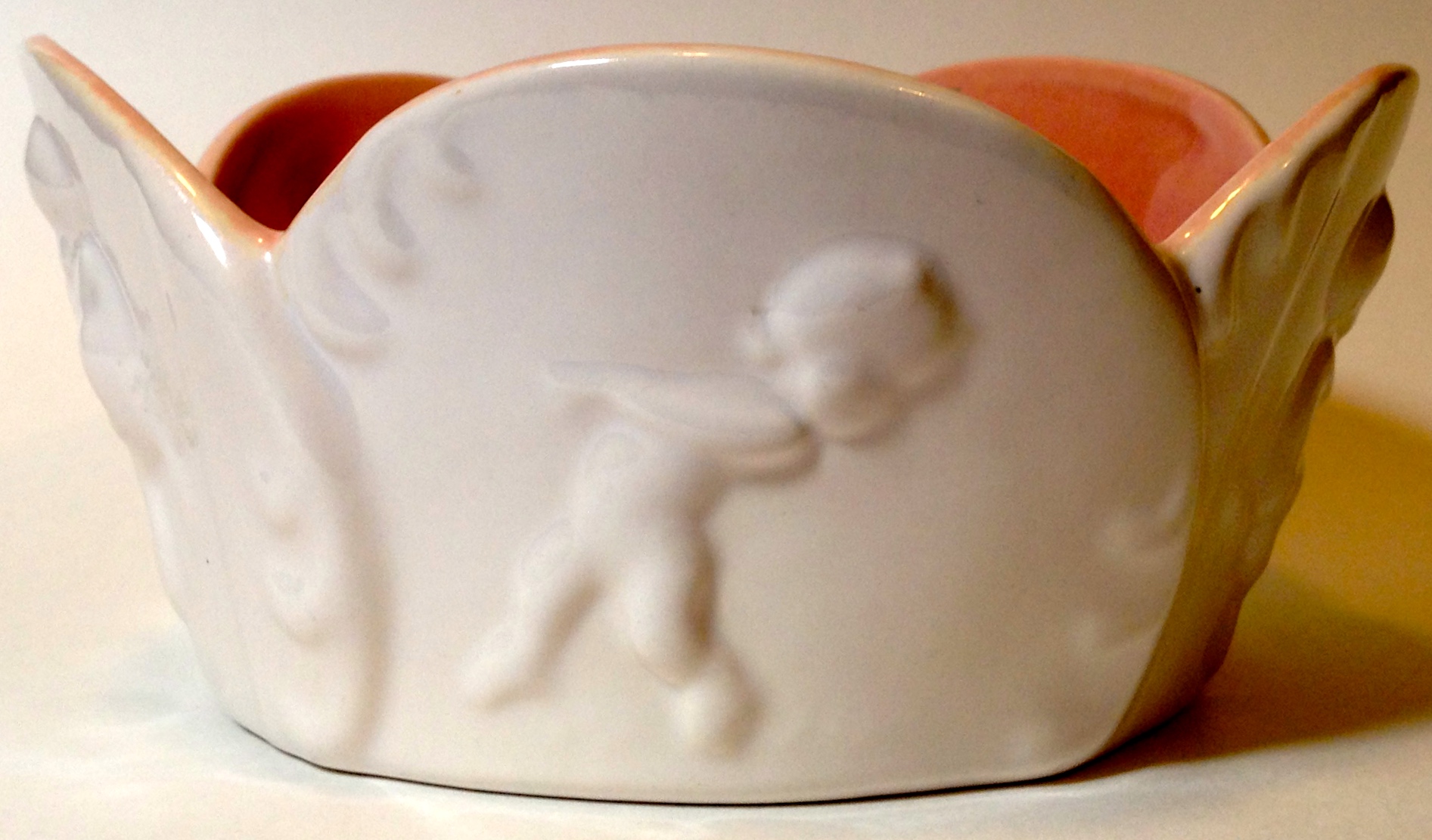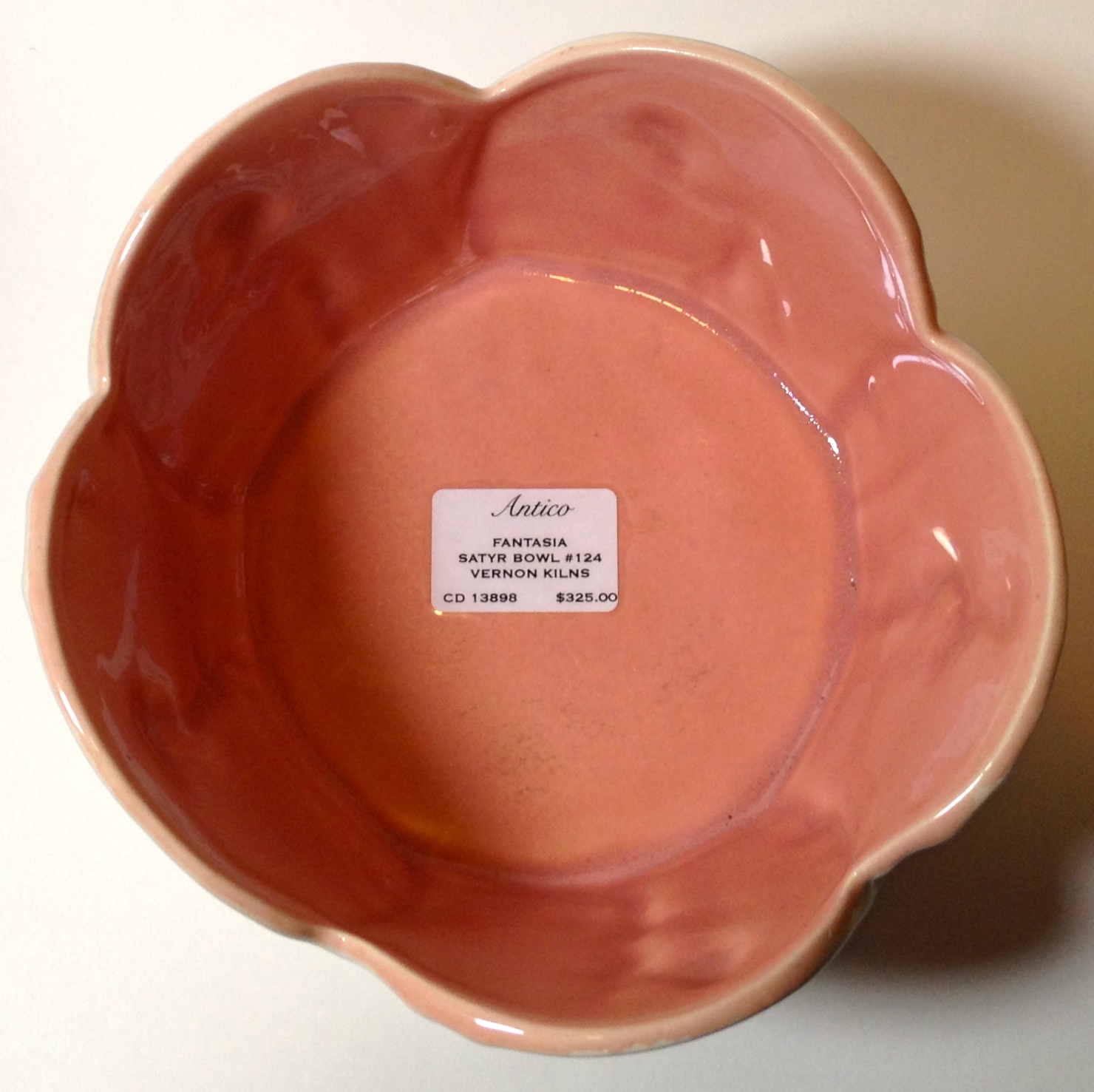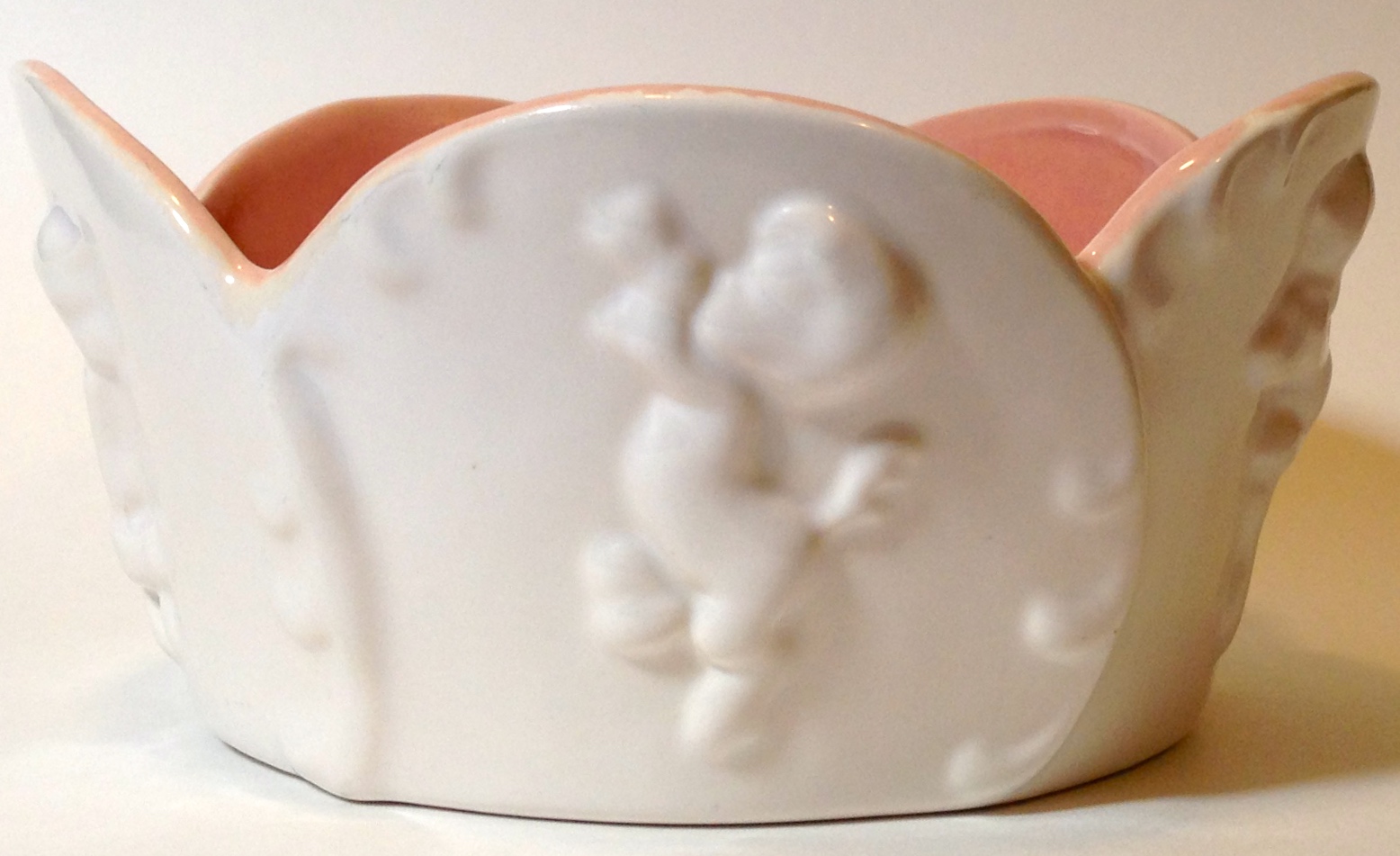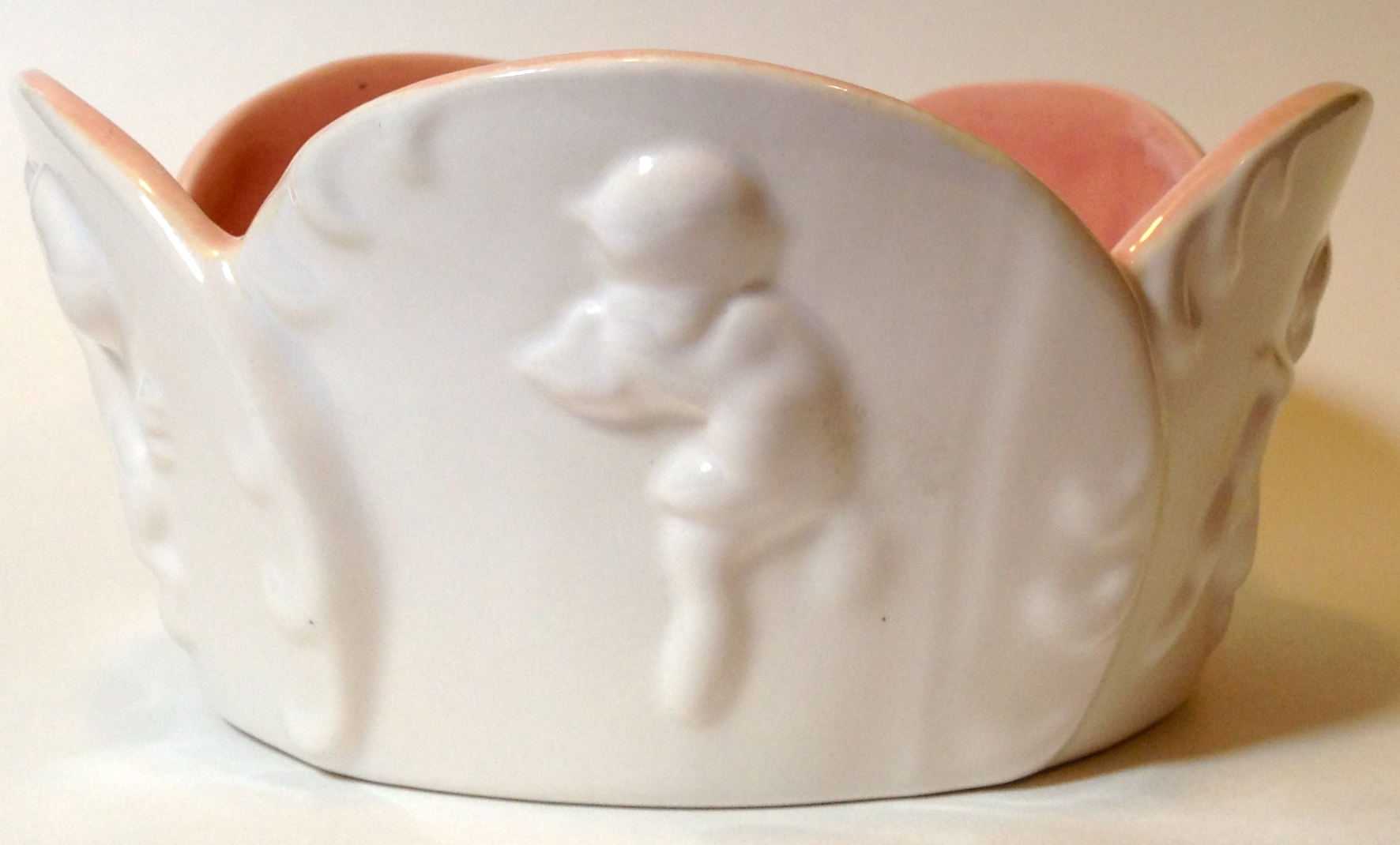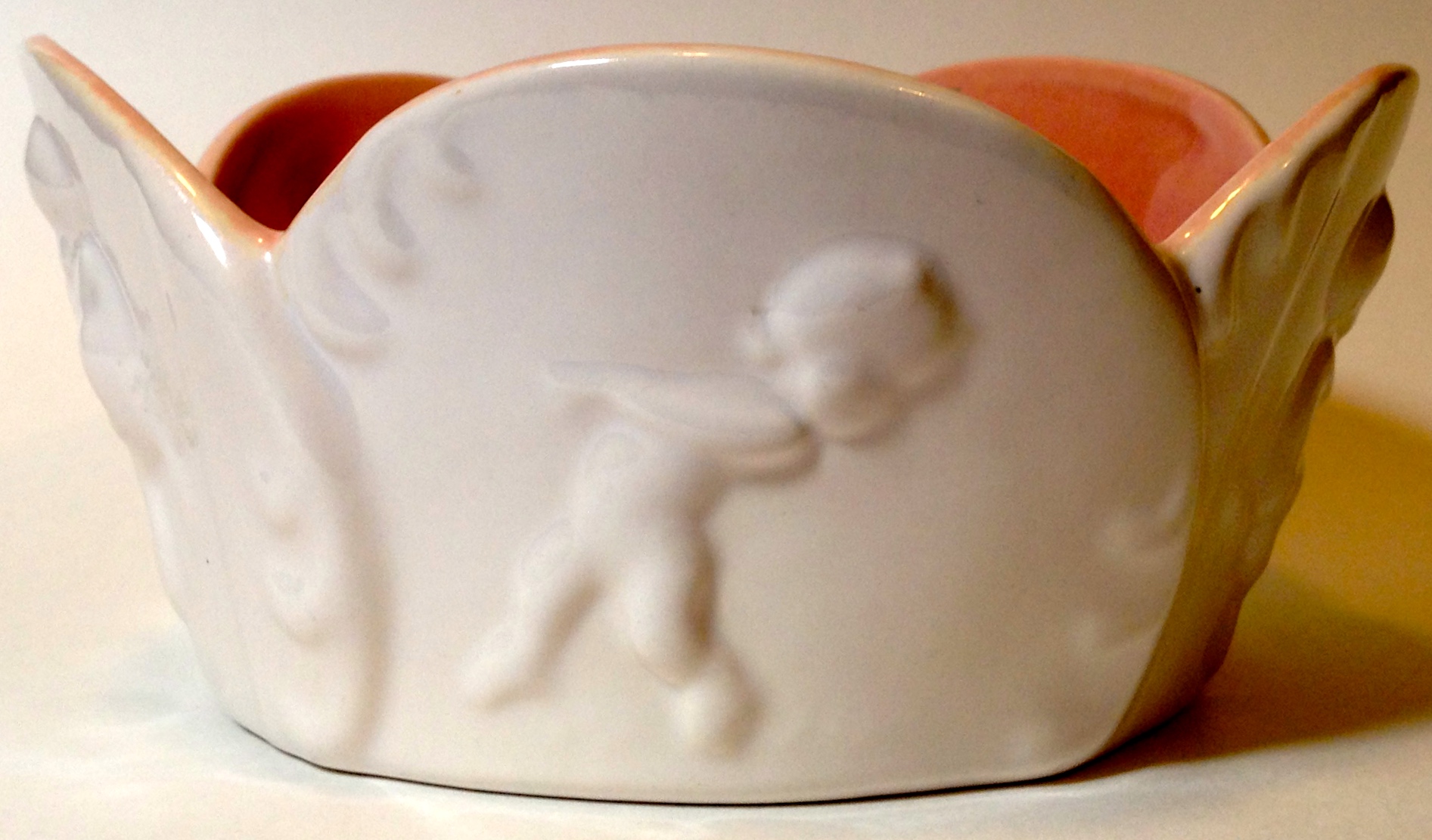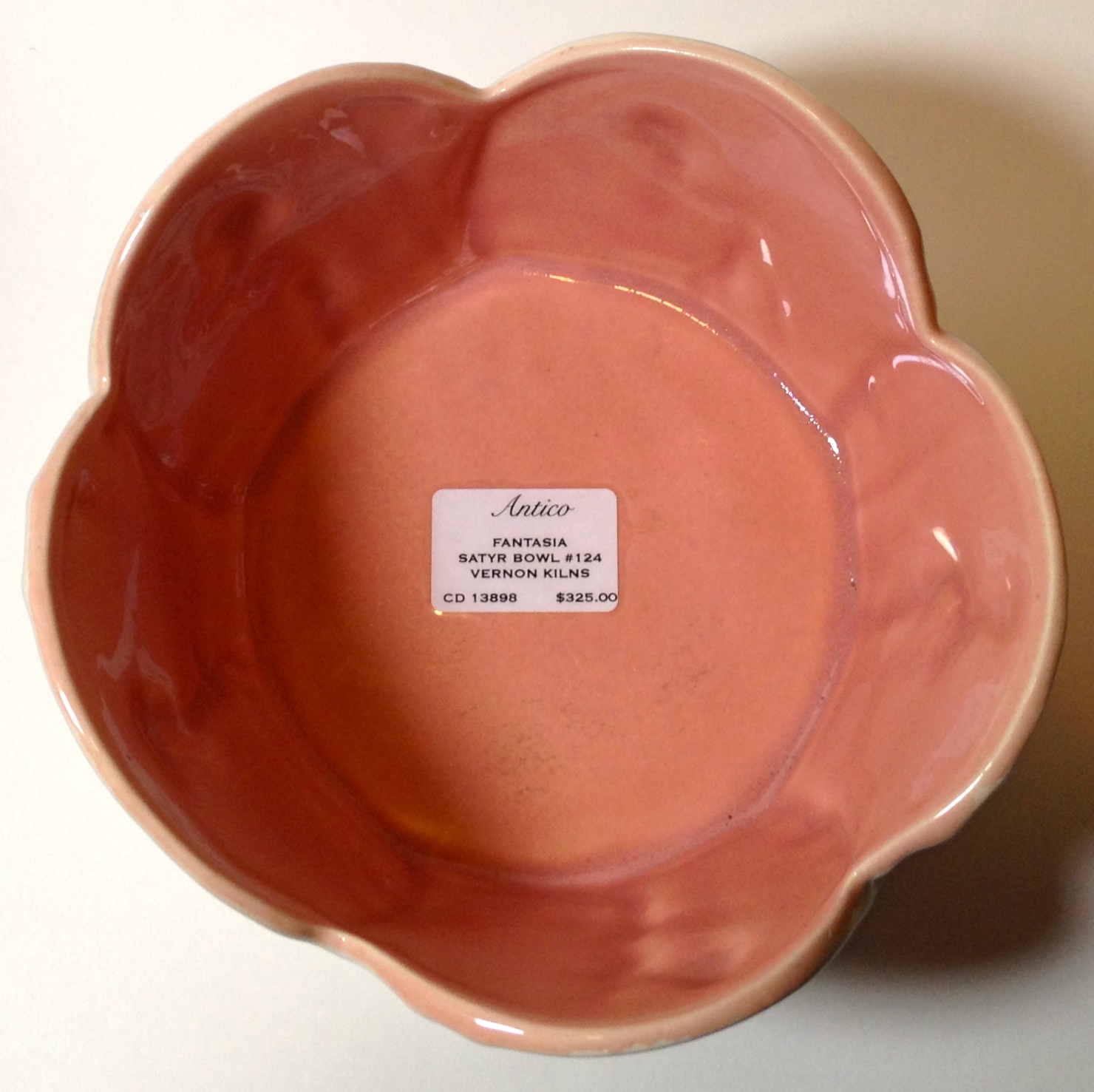 Satyr Bowl #124 Fantasia 1940
Vernon Kilns was an American ceramic company in Vernon, California. Vernon Kilns produced ceramic tableware, art ware, giftware, and figurines. Vernon Kilns was one of the "Big Five" California potteries which included Metlox Manufacturing Company (in Judith's hometown of Manhattan Beach), Pacific Clay Products, Gladding, McBean & Co., and J.A. Bauer Pottery.
In 1940 Vernon Kilns contracted with Walt Disney Productions to make figurines and art ware such as this exquisite bowl based on Walt Disney's films including Fantasia, Dumbo, and The Reluctant Dragon.
Six bas-relief woodland satyrs are shown playing Pan flutes and dancing on their hoofed, goat-like legs amongst dimensional floral embellishments. The shape of the vase is a scalloped hexagonal shape with a rounded base, formed perhaps to resemble flowers found in woodland settings. A glazed pink interior creates the impression of an opening flower and lends a lovely, warm glow to the piece.
Vernon Kilns prided themselves on using the finest quality clays, paint, decoration, and silica glazes in their products, as evidenced by this seventy year old bowl with no sign of crazing.
A painted variation of the Satyr Bowl #124 is documented on page 51 of the Disneyana Collectors Guide to California Pottery, 1938-1960, by Devin Frick & Tamara Hodge.
The vase is marked in black underglaze:
Designed by
WALT DISNEY
Copyright 1940
VERNON KILNS
Made in U. S. A.
124
There is also an underglaze incised mark 124 done in fanciful script which matches Walt Disney's typical style of flourished writing.
The bowl measures approximately 7" in diameter and 3 1/2" high.
The bowl is in excellent condition, with absolutely no chips, cracks, crazing, or repairs of any kind.