Ruby Red Murano Mazzega Bowl c. 1950s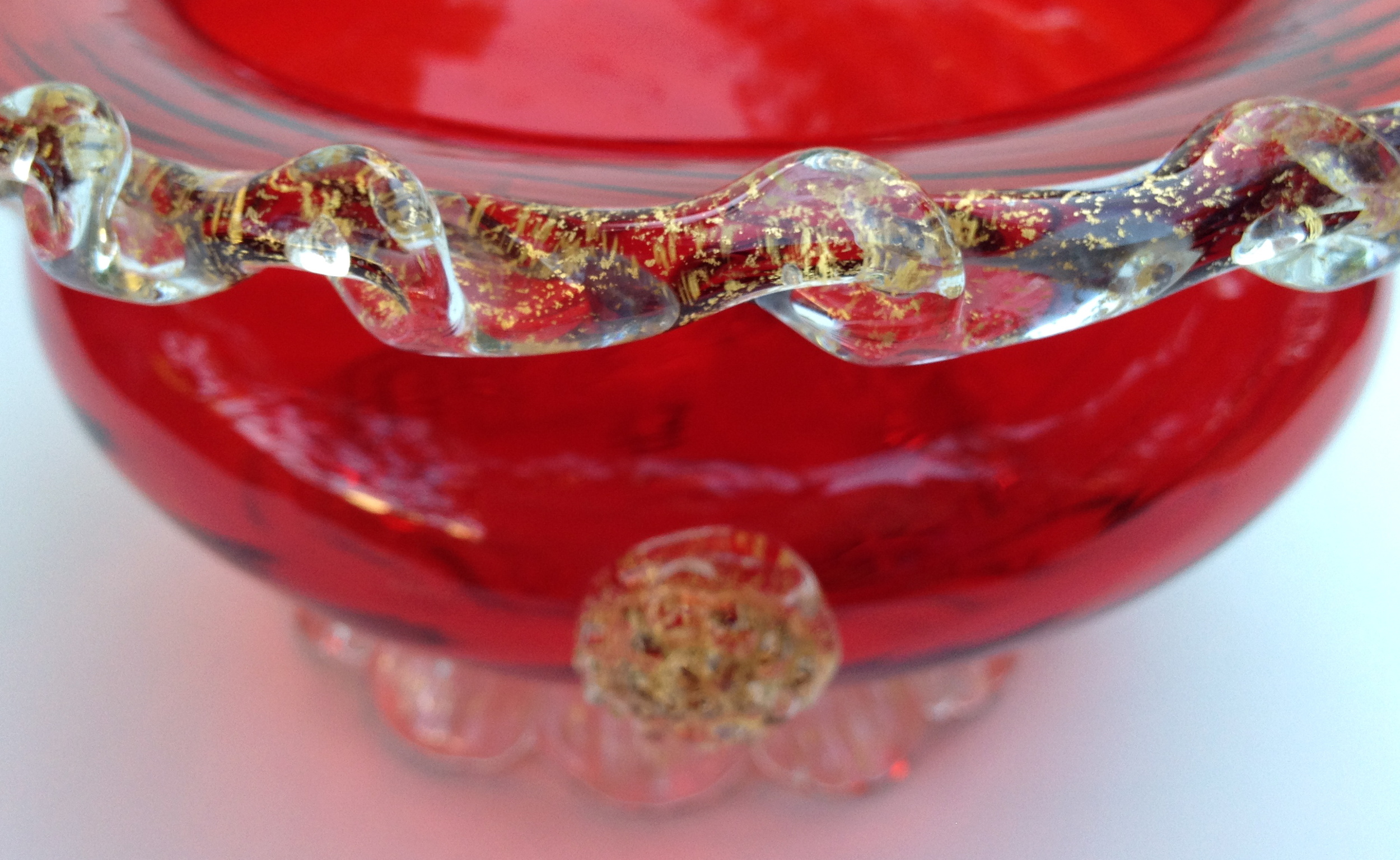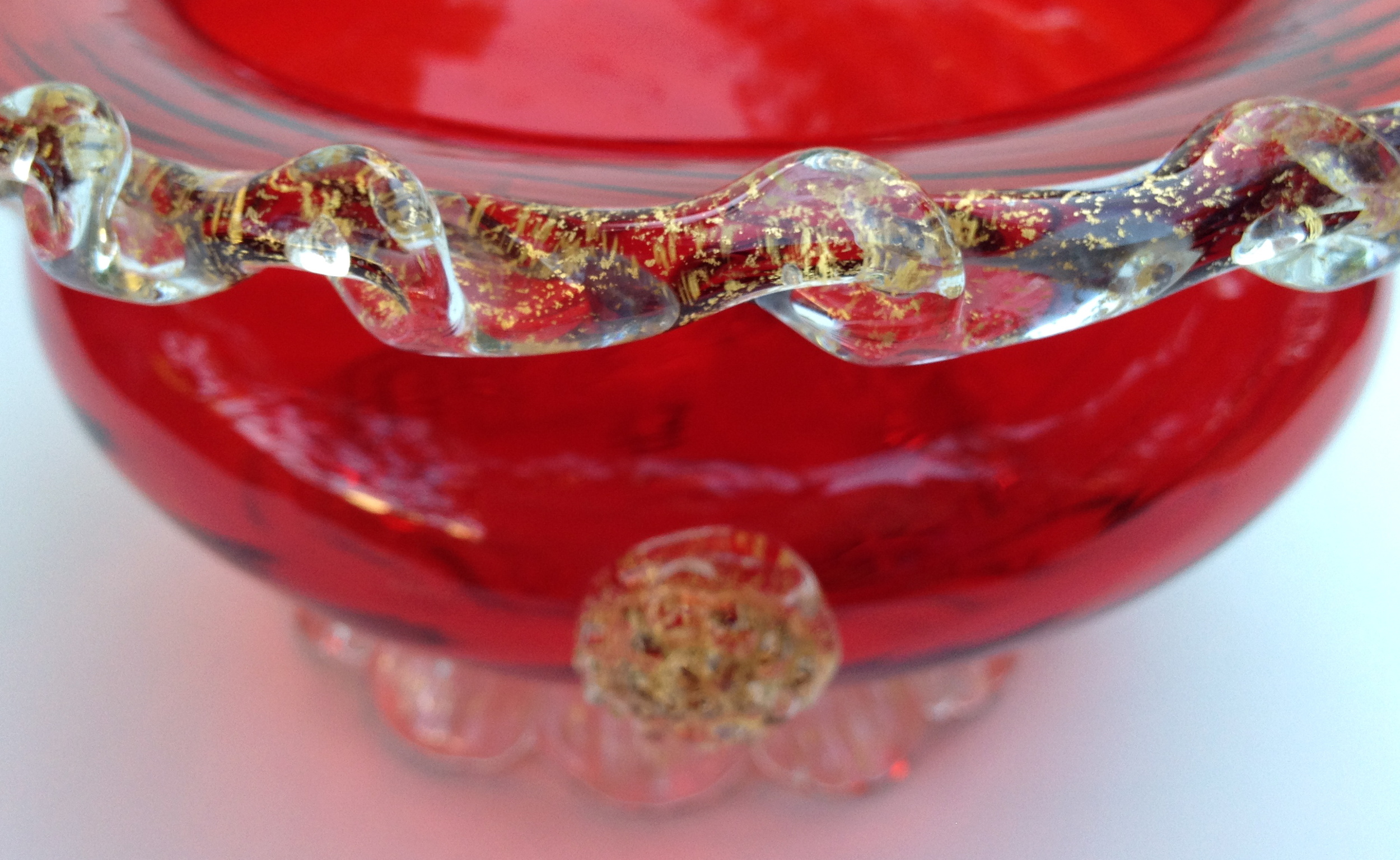 Ruby Red Murano Mazzega Bowl c. 1950s
Highly skilled artisans at the Mazzega Glassworks on the island of Murano, Italy, created this stunning glass masterpiece in the 1950s.
The low, urn shaped body is hand-blown in dynamically swirled, deep ruby red glass, called "Rosso Rubino." This ruby red color, especially loved by Murano glassmakers, uses gold as a coloring ingredient. The secret of Rosso Rubino dates to the second half of the 14th century.
Festoons of undulating clear glass, called filo, are embedded with gold flecks. Applied on the perimeter of the wide rim in a process called "applicazioni a caldo," or hot application of borders during the working of a glass object, these classic ornamental details must be perfectly even and precise.
Four applied ornaments impressed onto the molten Rosso Rubino glass feature embedded gold flecks and were created by using a "stampéto a fragola," or "strawberry die."
The bowl can be technically referred to as a Marsorétto, the classic Renaissance term for a bowl with a foot.
Clear stamped glass embedded with gold flecks is applied to the base of the bowl.
Characteristic of hand-blown glass, a pontil mark is clearly visible on the base.
No marking or label. Identification was verified by research of similar c. 1950s Mazzega pieces documented on Worthpoint.
4" in height. 7" radius at the widest measurement on rim.
We have listed two magnificent Rosso Rubino Murano Mazzega pieces: this bowl and a trumpet shaped vase.
Mazzega I.V.R. (Industrie Vetrarie Riunite)
The beginnings of the Mazzega Glassworks goes back to the early 1930s. In 1937, the firm was sold to Aureliano Toso. In 1938, Toso and his brothers Gino and Maria established the F.lli Mazzega.
After World War II, the name of the glassworks became I.V.R. Mazzega. The best artisans and glassblowers of the time created their masterpieces here, including: Ermanno Nason, Luigi Scarpa Croce, Aldo Bergamini, Fulvio Bianconi, Carlo Scarpa, Renzo Burchiellaro, Anzolo Fuga, Marc Chagall, Pablo Picasso, Gio' Ponti, Georges Braque and Jean Cocteau. I.V.R. Mazzega ceased production in 1983.
Although the following two videos show artisans from another Murano glassworks, the techniques and skills employed by I.V.R. Mazzega were similar to those depicted. Enjoy a step back in time to witness the creation of beauty.