C. B. & Q. Haviland Limoges Railroad China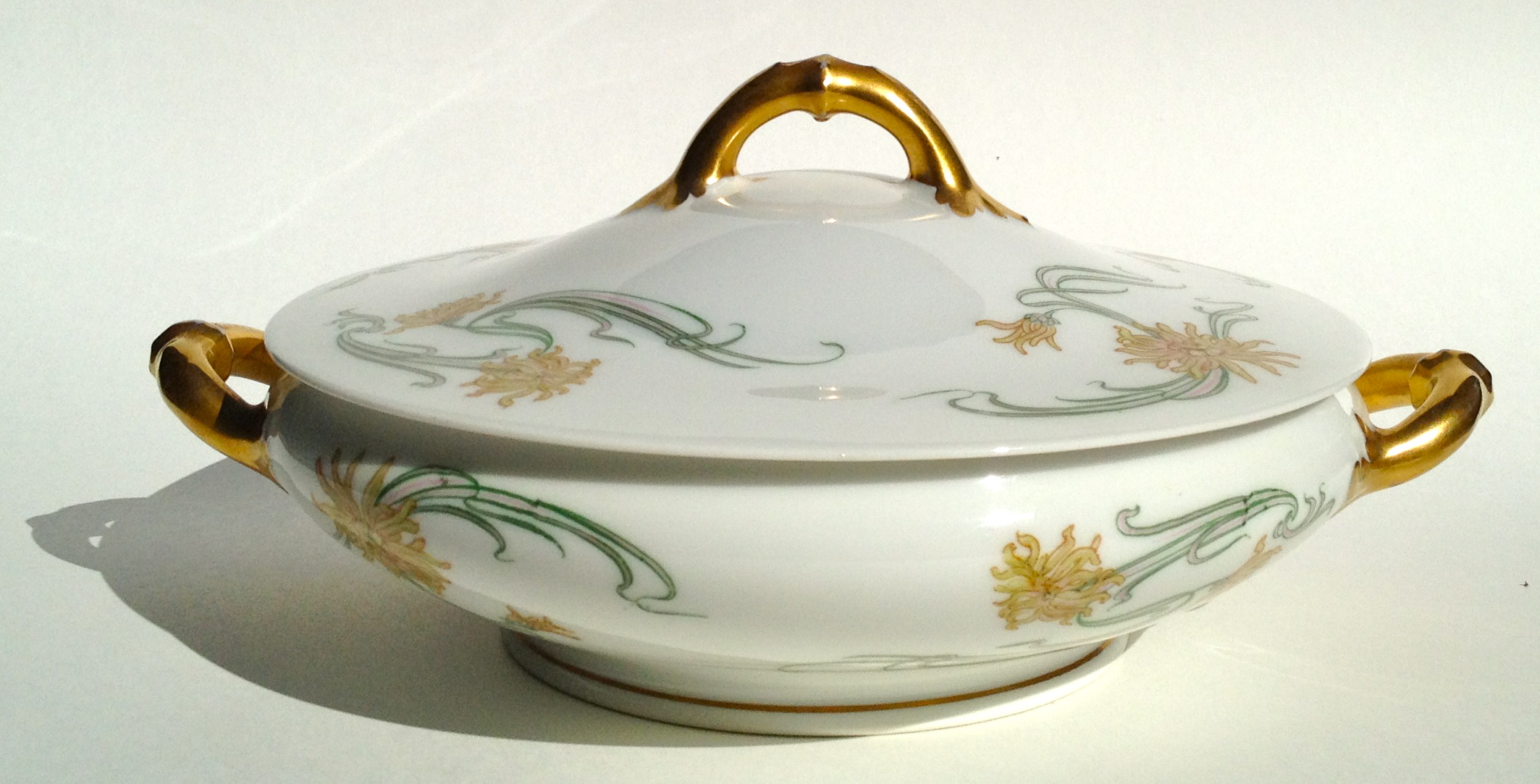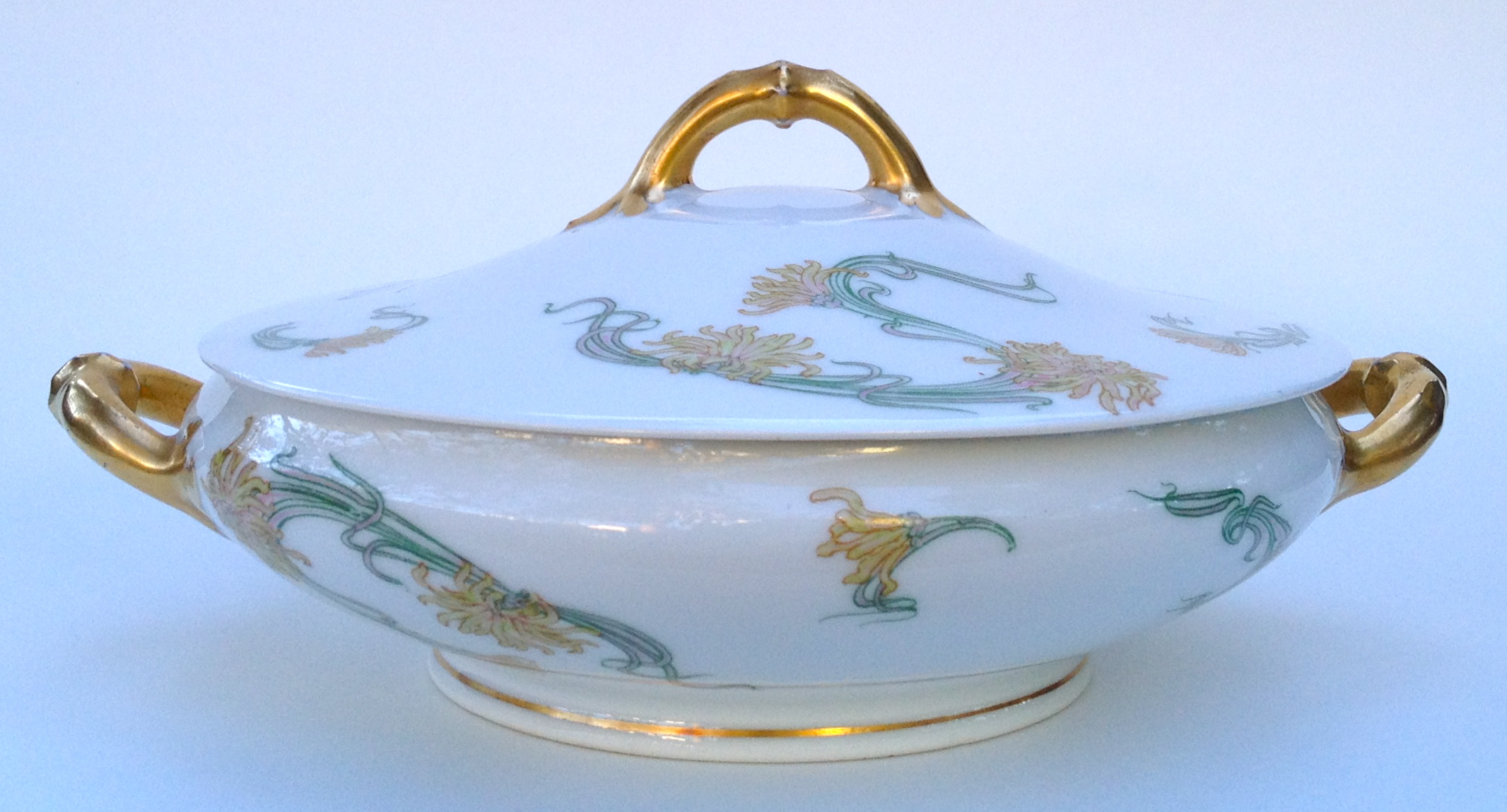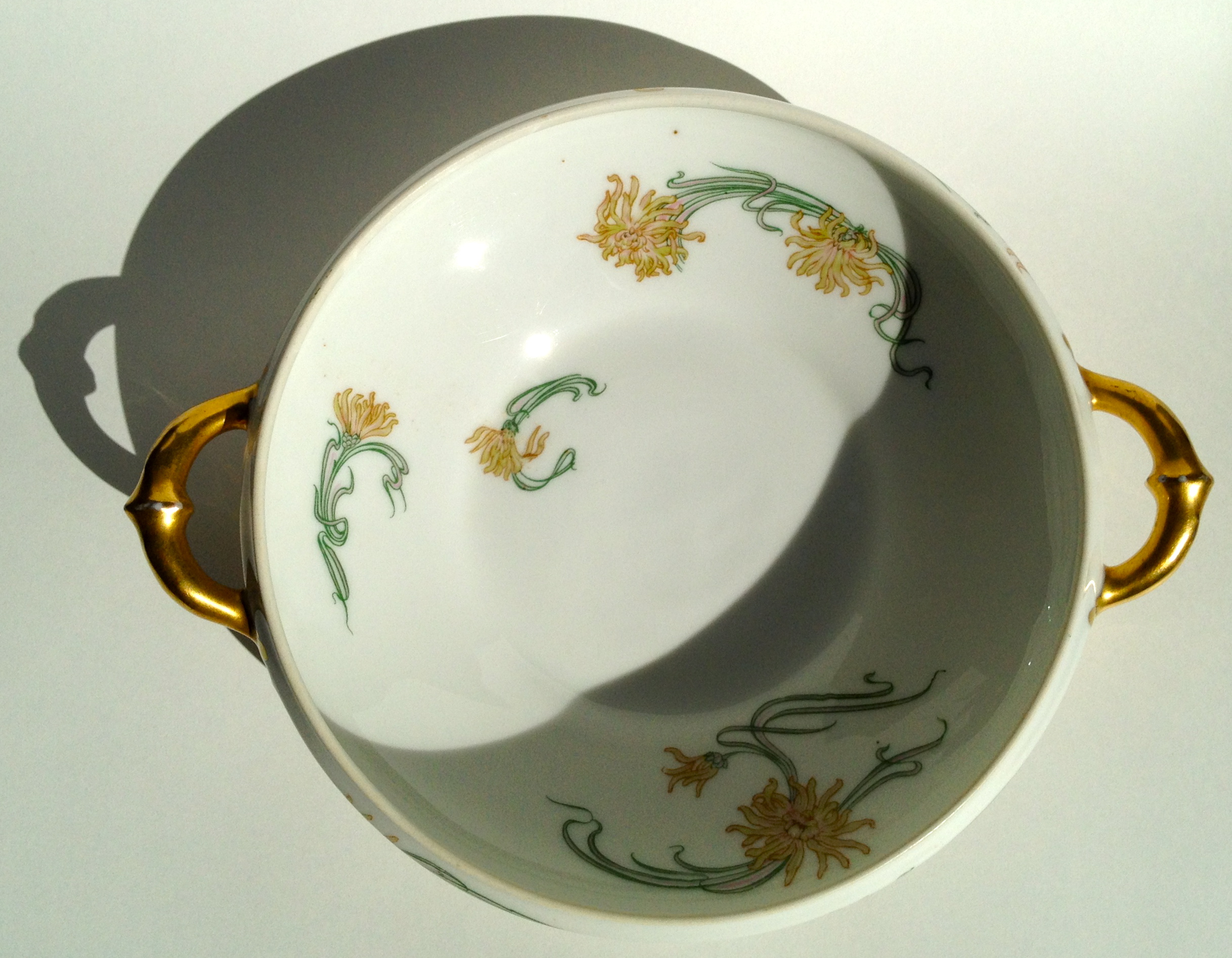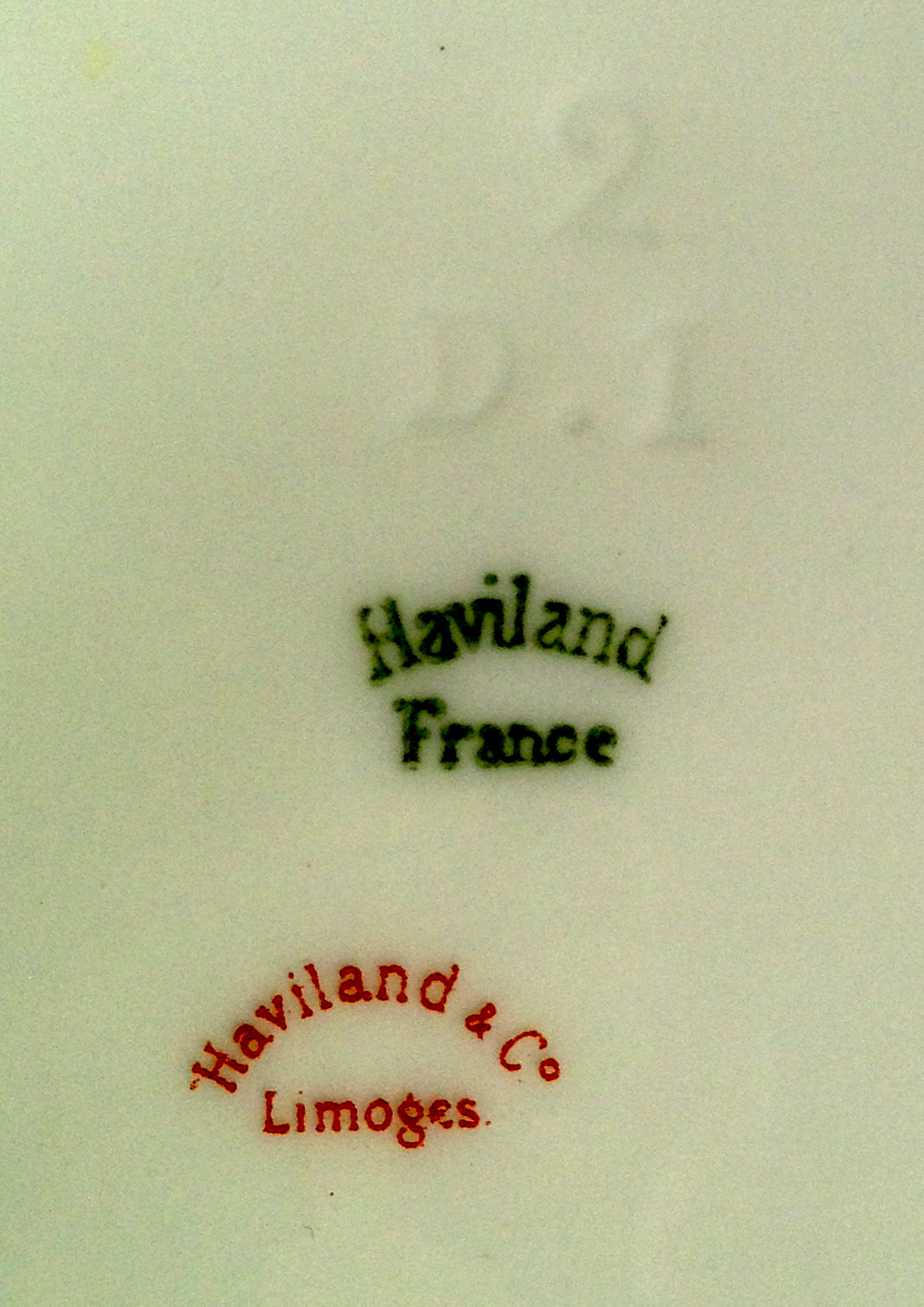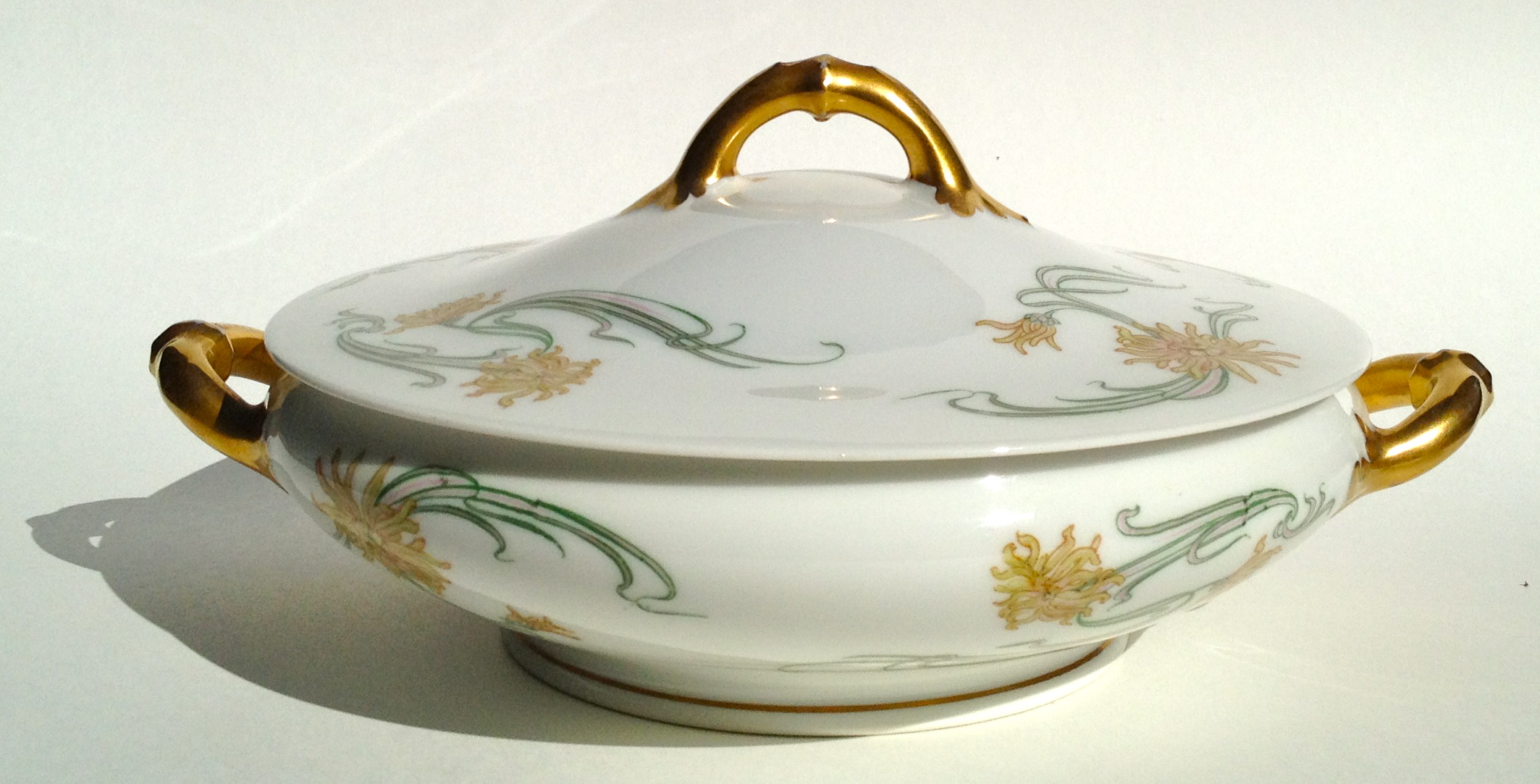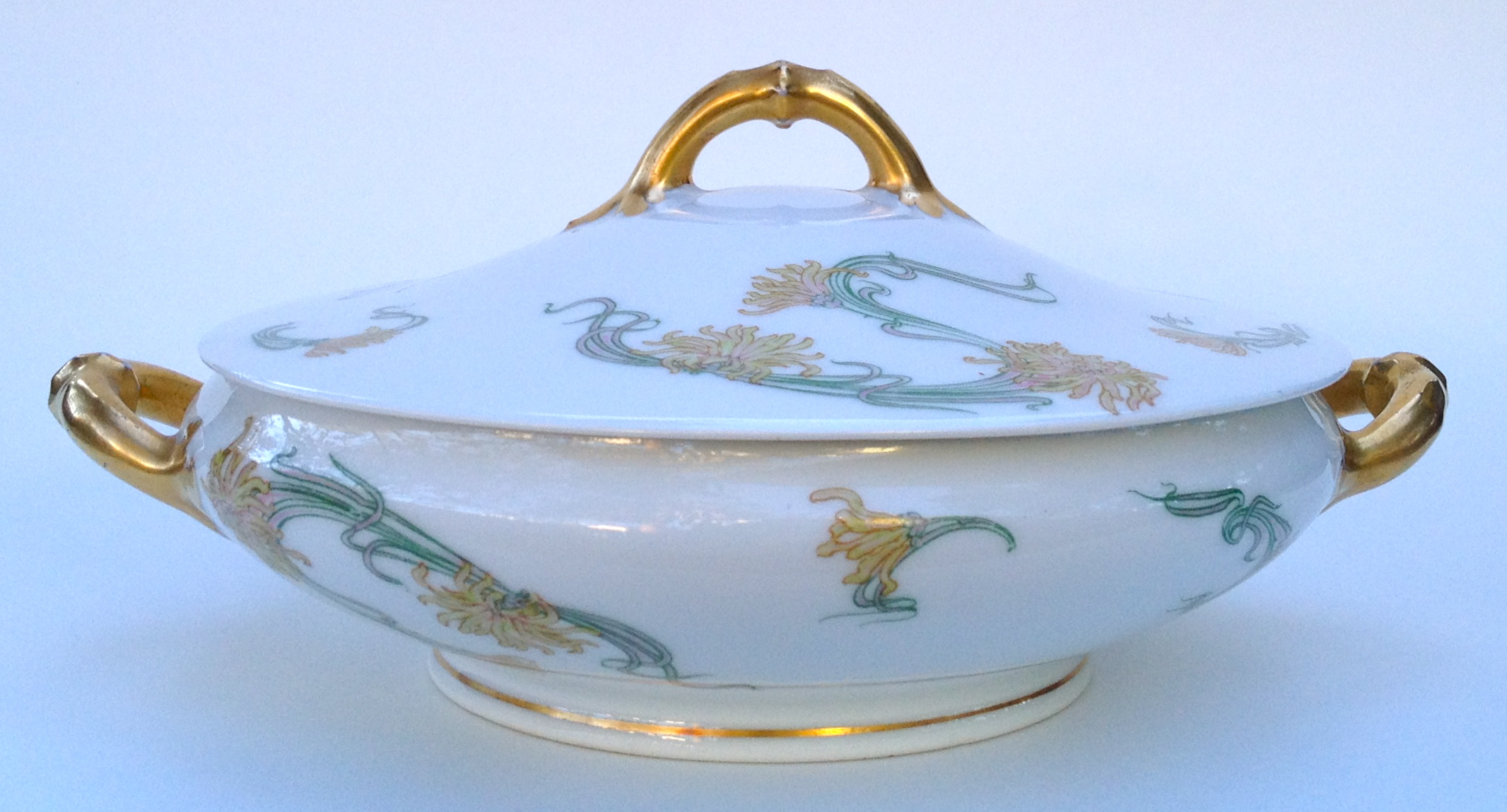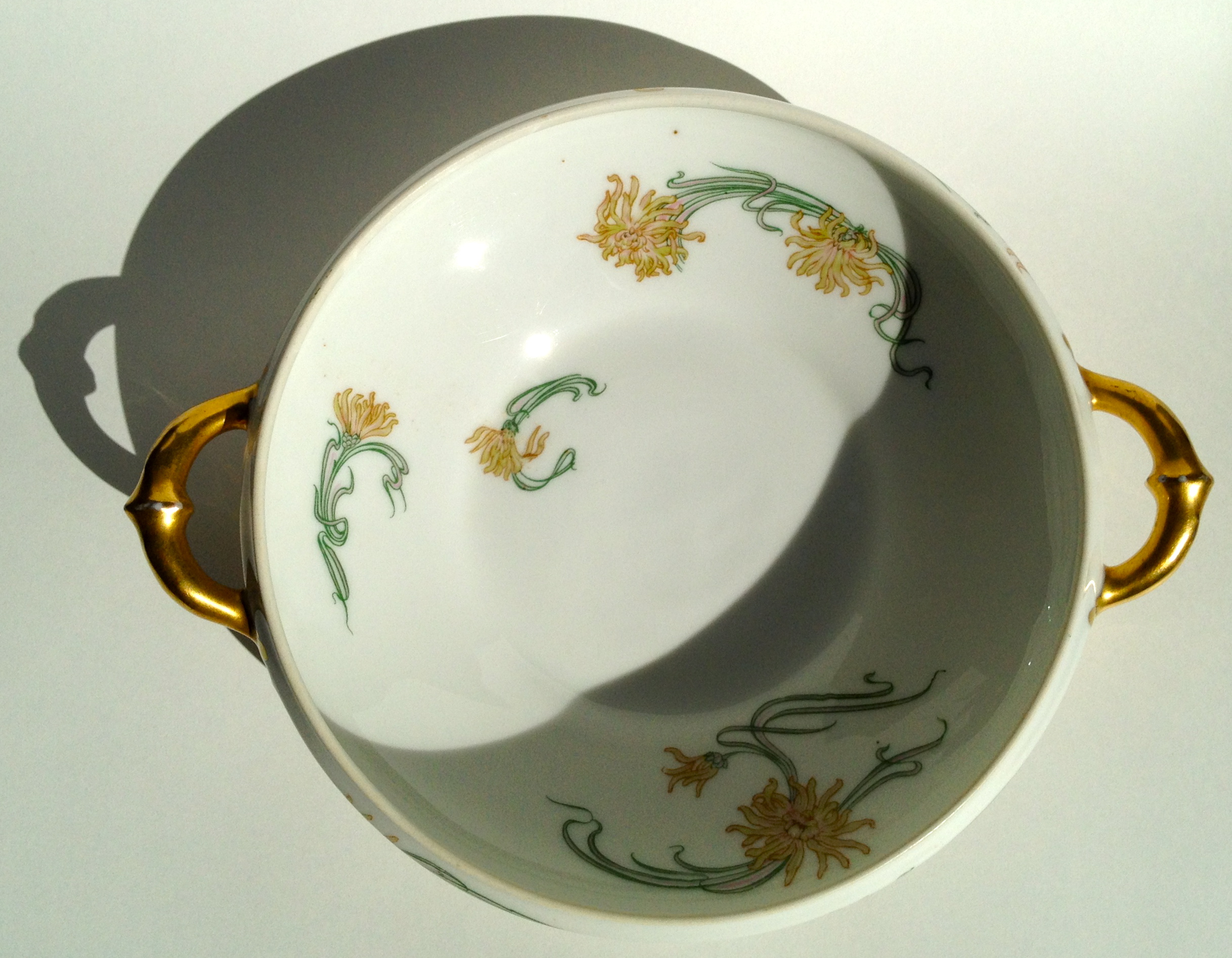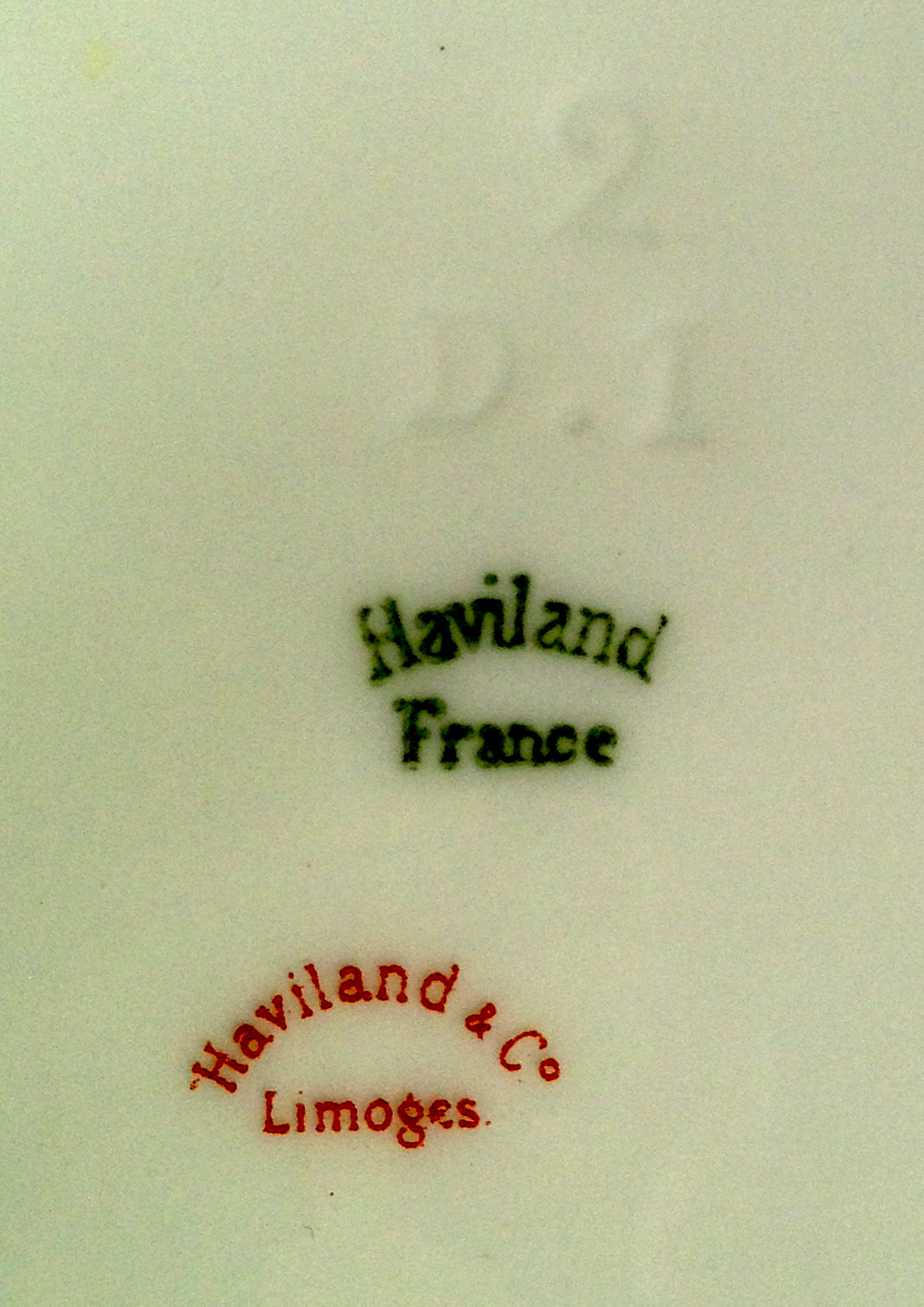 C. B. & Q. Haviland Limoges Railroad China
Golden yellow spider mums placed amongst serpentine lines of green in classic Art Nouveau style grace the exterior and interior of this magnificent covered round vegetable dish. Heavily embellished with gold, two handles on the sides and one on the lid exhibit the organic form of thick spider mum stems, with their connection to the body of the piece detailed as a leaf.
The Chicago Burlington and Quincy Railroad Spider Mum pattern, technically known as one of the Schleiger 492 series of patterns, was manufactured by Haviland and decorated by Limoges.
Green "Haviland France" underglaze manufacturer's "Mark I" appear on the dish and lid. Red "Haviland & Co. Limoges" decorator's "Mark c" are also present. Together, the red and green markings signify a time period when Haviland was one of the most sought after china companies.
Given the Art Nouveau inspired motifs of natural forms and structures such as flowers, plants, and sensuously curved lines, we place this piece between the dates of 1890 to 1910.
There are no specific railroad backstamps on the piece. Many pieces of this pattern were, in fact, used in elegant railroad dining cars, but they were never backstamped. We are confident this is a railroad piece, rather than the pattern that was produced by Haviland for the general public. Consumer versions of the Schleiger pattern 492 series utilized dish blanks that have embossed details- raised dots and florentine embellishments, for example. There are also color variations which include the use of dark green, pink, and gold on the body of the piece. This piece is devoid of such extraneous detail, showing a cleaner, simpler, more utilitarian design of the foundational dish- which would be more appropriate for the needs of a railroad serving large numbers of passengers.
Approximately 10 1/2" in length, including the projecting handles. 8 1/2" in diameter. 5" tall, including the handle projecting on top of the lid.
Although these photographs are from other railroads that were in operation at the same time as CB & Q, they exemplify the elegance of a dining car during the turn-of-the-century. It was in such an environment that our Haviland Limoges covered vegetable dish was enjoyed by discerning passengers.