Beauty in Bloom Fantasia Walt Disney Classics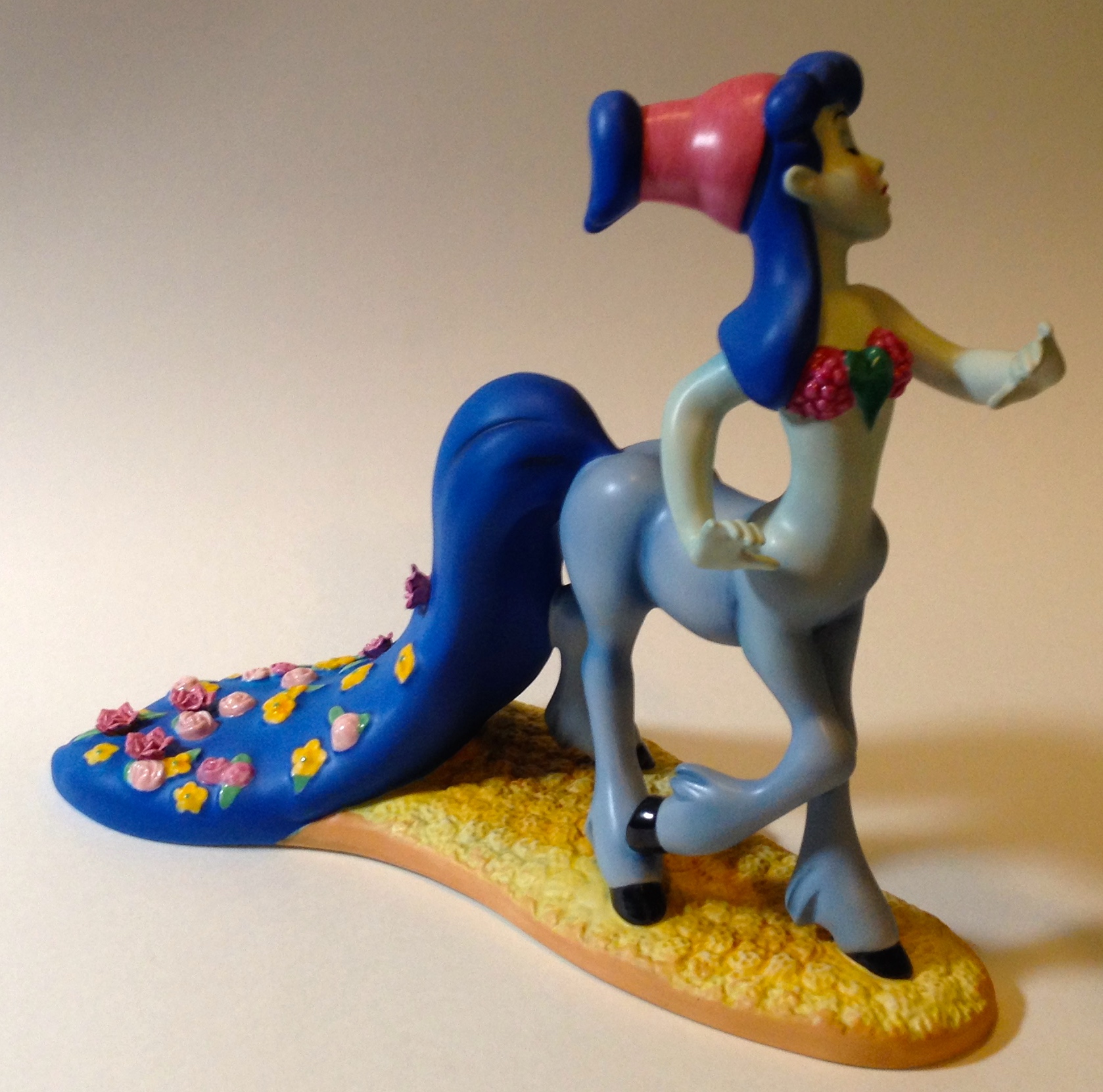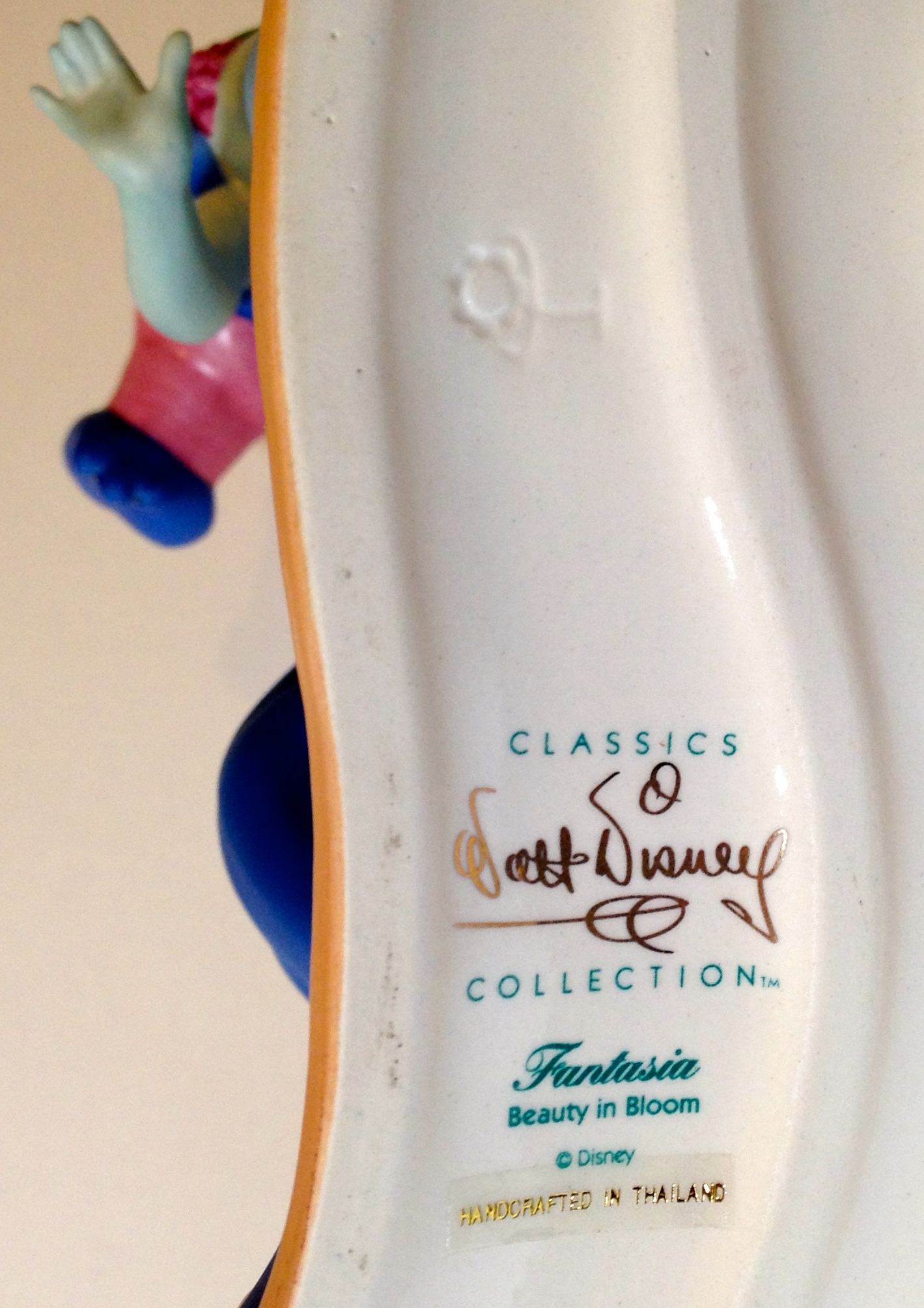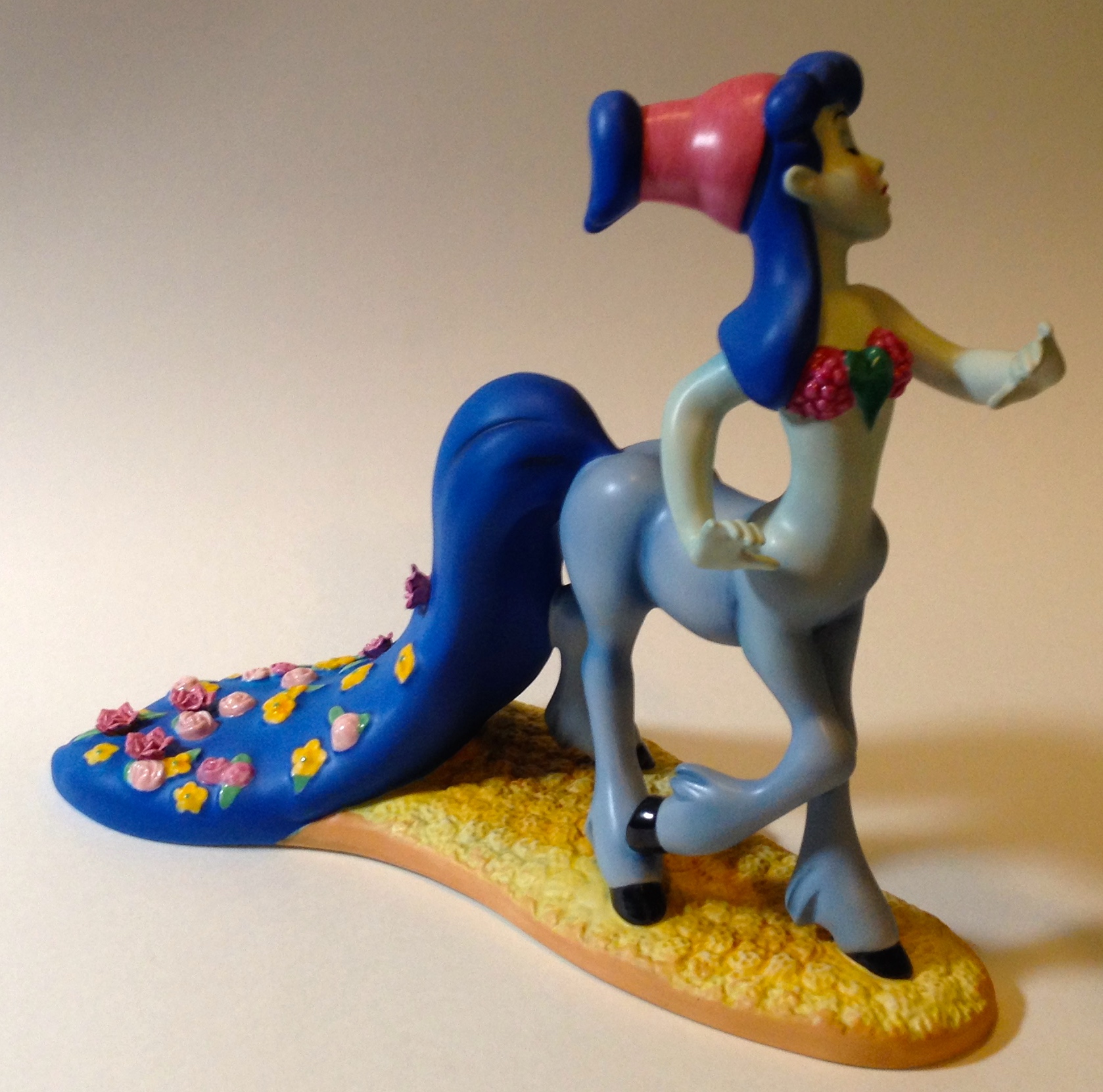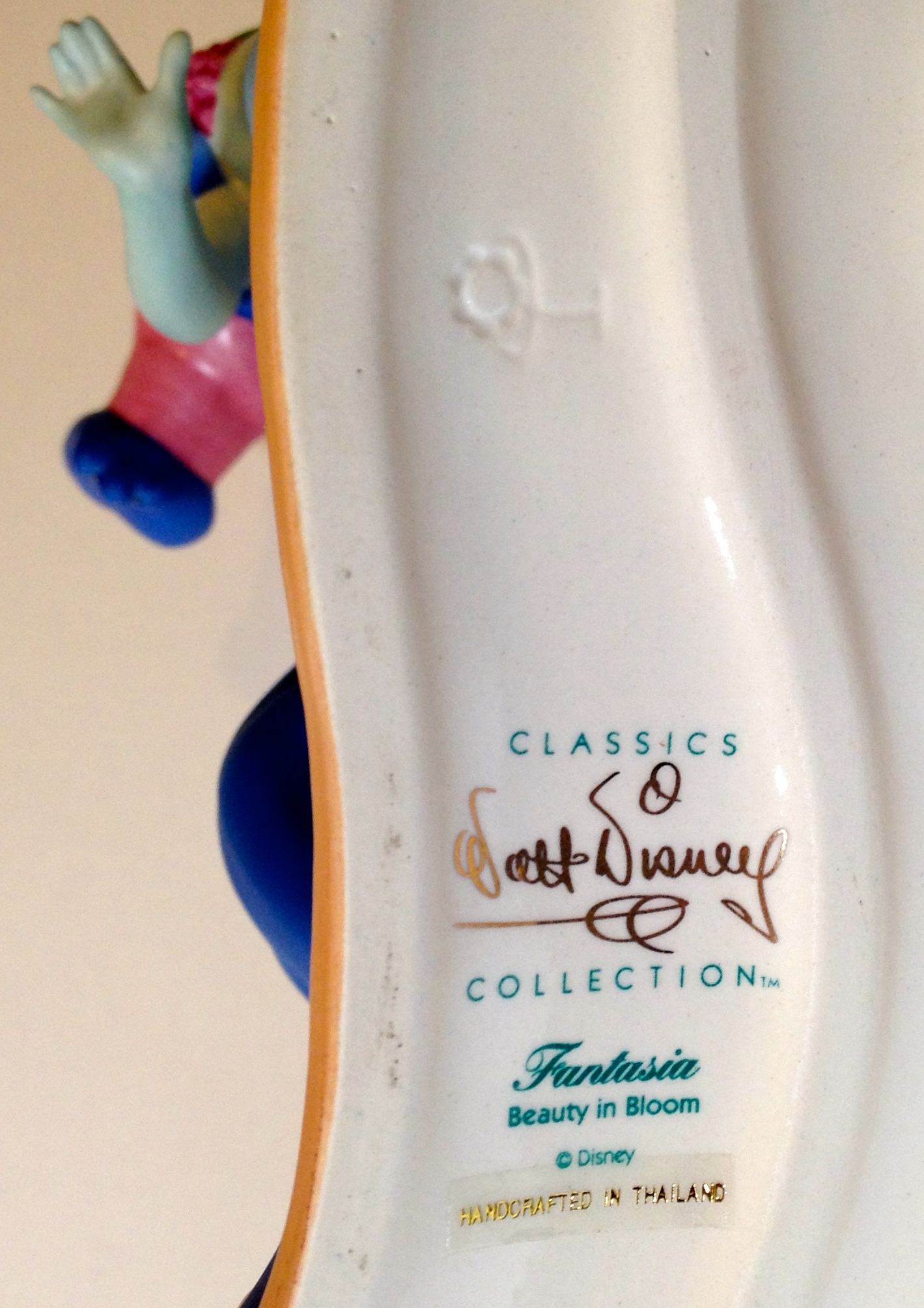 Beauty in Bloom Fantasia Walt Disney Classics
A blue Centaurette, entitled "Beauty in Bloom," appears in the 1940 Walt Disney film, Fantasia, during the Pastoral Symphony. The Centaurettes are assisted by flying cupids as they beautify themselves to attract the attention of the male Centaurs.
Stunningly deep sapphire blue hair is adorned with a pink hat, echoing the bright hues of a grape cluster top worn proudly by the blue Centaurette. Her lower body elegantly prances while a lush flower-strewn sapphire blue tail trails behind her.
Created by artist Kent Melton, this Walt Disney Classics Collection figurine carries the incised mark on the base of a dancing flower, which was used for all Walt Disney Classic Collection figurines made in the year 1994. Beauty in Bloom was retired in July, 1995.
Beauty in Bloom is meticulously packed in her original box, and includes the original certificate of authenticity.
She measures approximately 9" in length, 3" in width, and 7 1/2" in height.
Beauty in Bloom is in excellent condition, with no chips, cracks, crazing, or repairs.
From a Walt Disney Classics Collection brochure:
Capturing the "Illusion of Life."
From its very beginning, Disney animation has had one purpose- to create the "illusion of life." Now that passion is passed down to the Walt Disney Classics Collection in the creation of stunning sculptures that bring magical Disney film moments and characters to three-dimensional life.
Subscribing to the same painstaking principles as animation, the creation of each sculpture is a labor of love and rare craftsmanship. Each sculpture represents the full resources of The Walt Disney Company, from the archivists and animators to painters and writers. During months of meticulous work, each sculpture is created, critiqued and revised until it is as compelling as the original animated character and so luminous with life it's as if the character stepped from the screen and into your hands.
Additionally, the pieces are "plussed" with precious metals, crystals, or blown glass for that extra touch of believability. An official backstamp and a Certificate of Authenticity signed by Roy E. Disney for The Walt Disney Studios symbolize the care which has gone into making each sculpture a bit of Disney animation magic- and a fine work of art.
For additional information about the Walt Disney Classics Collection, click on the link below.