My Little Bambi Walt Disney Classics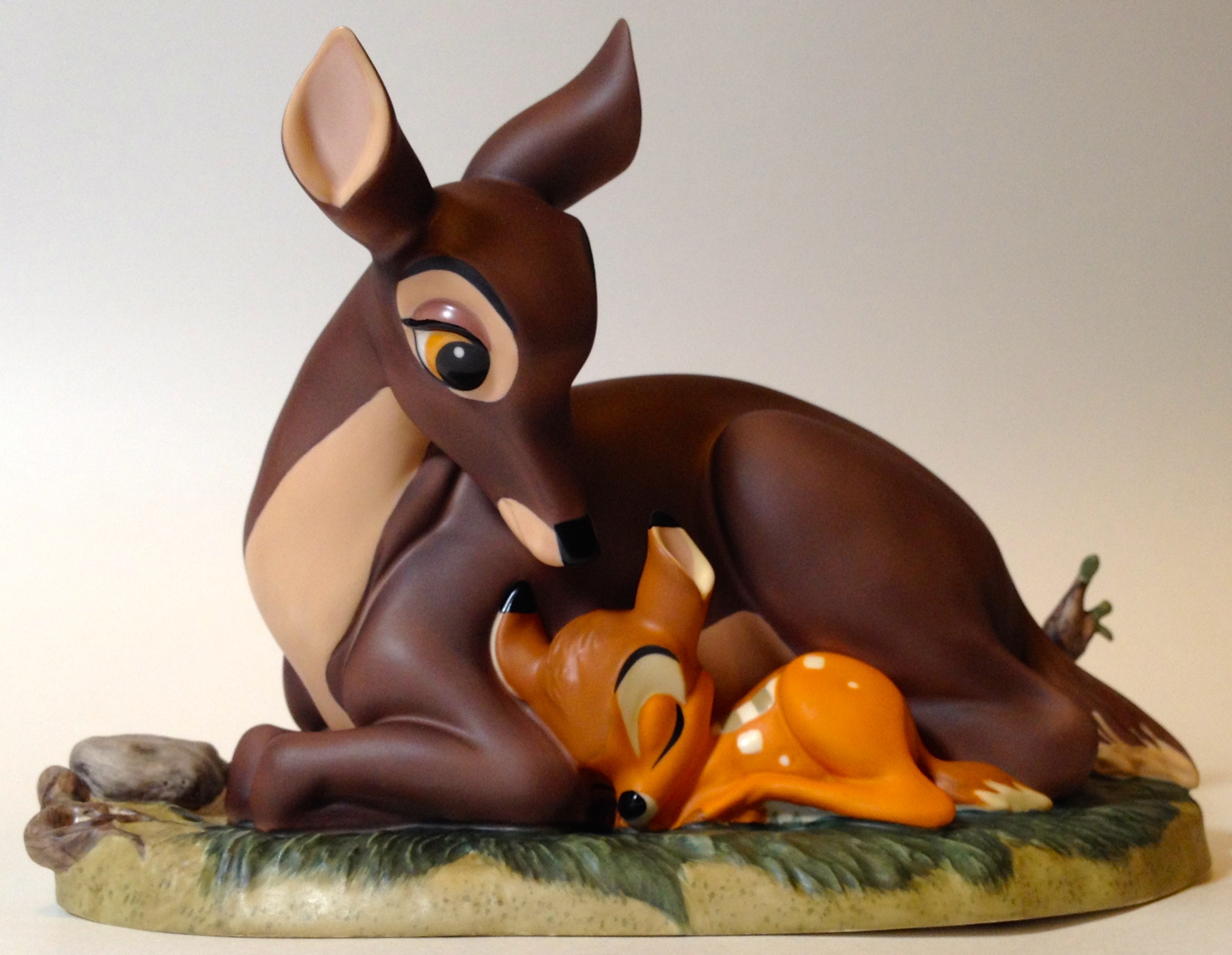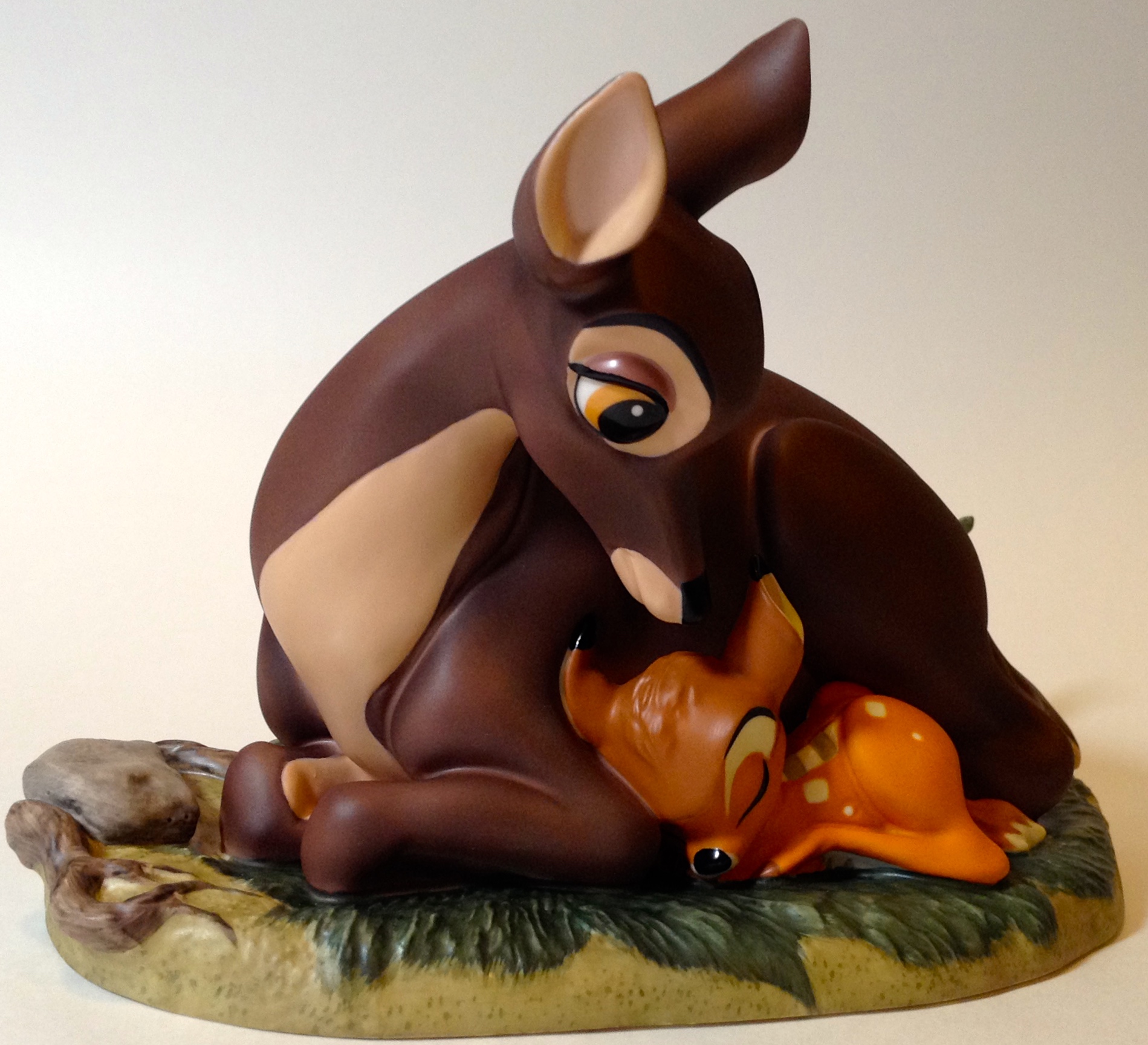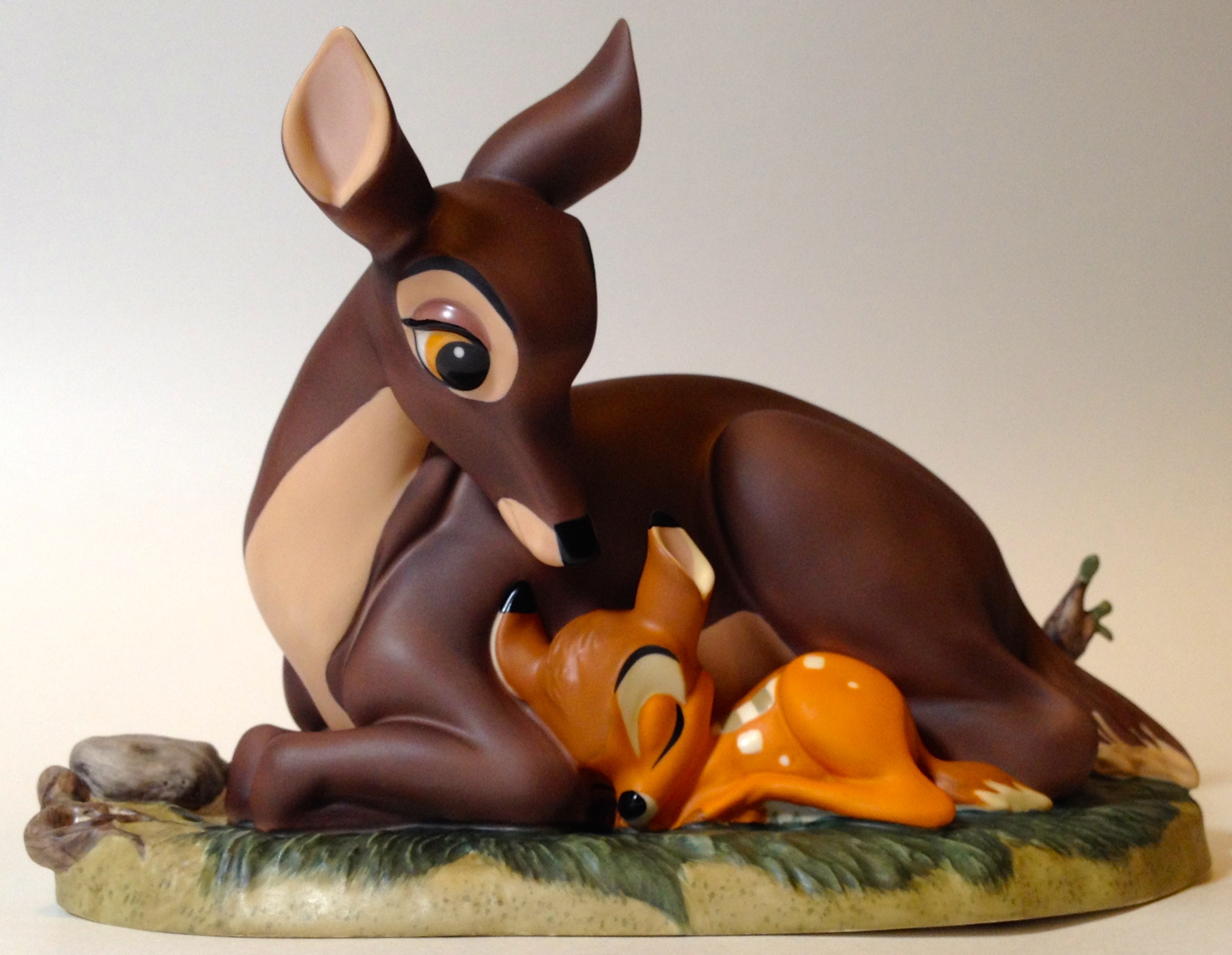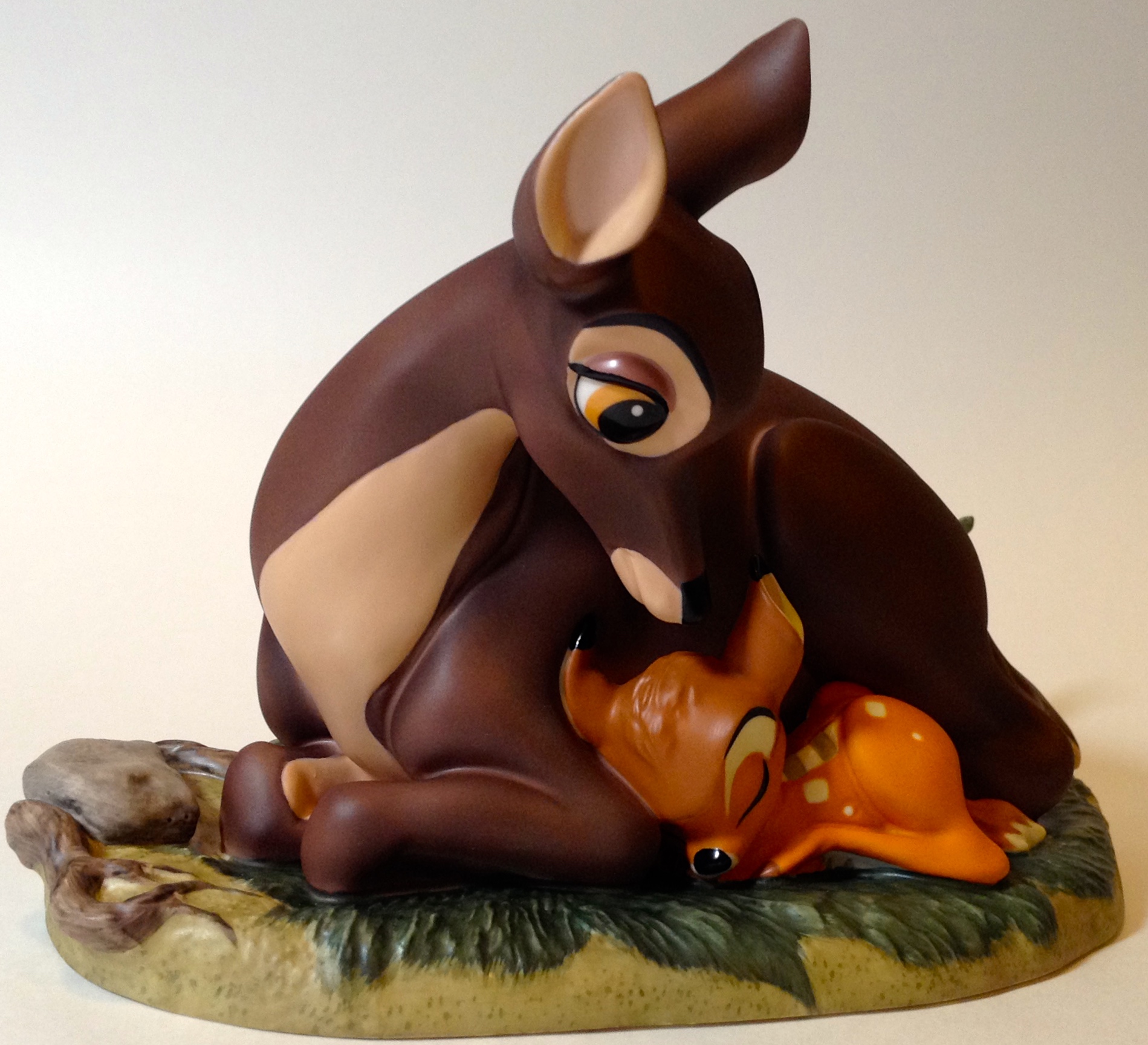 My Little Bambi Walt Disney Classics
A tender moment of maternal affection and protection is artfully expressed as Bambi and his loving mother rest together in a soft patch of forest grass. Ears always alert for potential danger, Bambi's mother was also known as the Great Princess of the Forest because she was the wife of The Great Prince of the Forest. The deer are featured in the 1942 Walt Disney film, Bambi.
Soft autumn colors characterize this sculpture created by artist Patrick Romandy-Simmons. My Little Bambi carries the incised mark on the base of a Mickey Mouse Sorcerer's cap, which was used for all Walt Disney Classic Collection figurines made in the year 2000. My Little Bambi was issued as a Spring Event Sculpture with a very limited release from March 18, 2000 to April 15, 2000. It is hand numbered as #2711.
Included with this special release was a silver toned butterfly charm with movable wings.
My Little Bambi is meticulously packed in the original box, includes the original certificate of authenticity and the butterfly charm.
The sculpture measures approximately 5" in length, 8 1/4" in width, and 5 3/4" in height.
My Little Bambi is in excellent condition, with no chips, cracks, crazing, or repairs.
There is some damage to the original box, but the interior packing material and sculpture itself are intact and undamaged.
By The Walt Disney Company (Trailer) [Public domain], via Wikimedia Commons