Maddock Minerva Demitasse c. 1927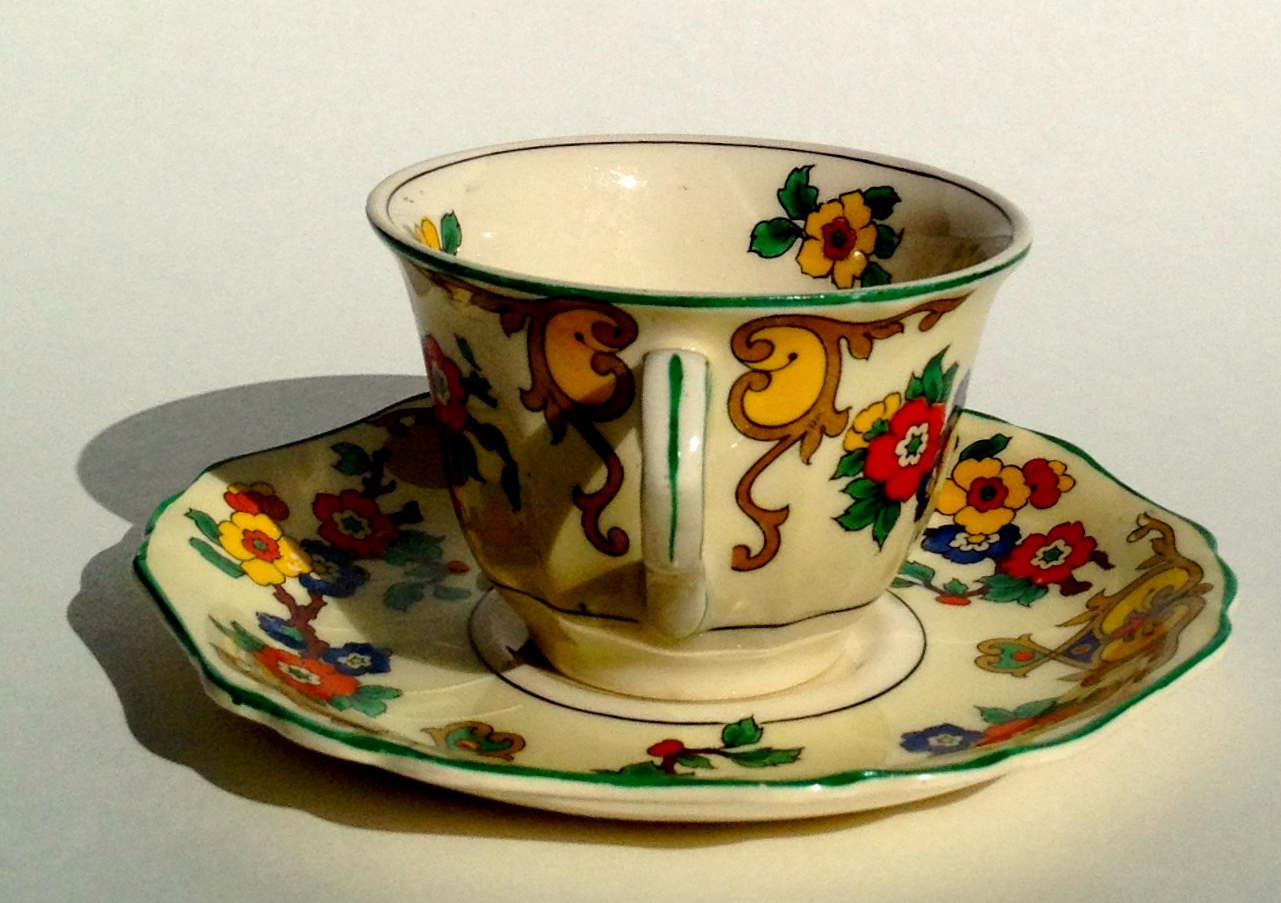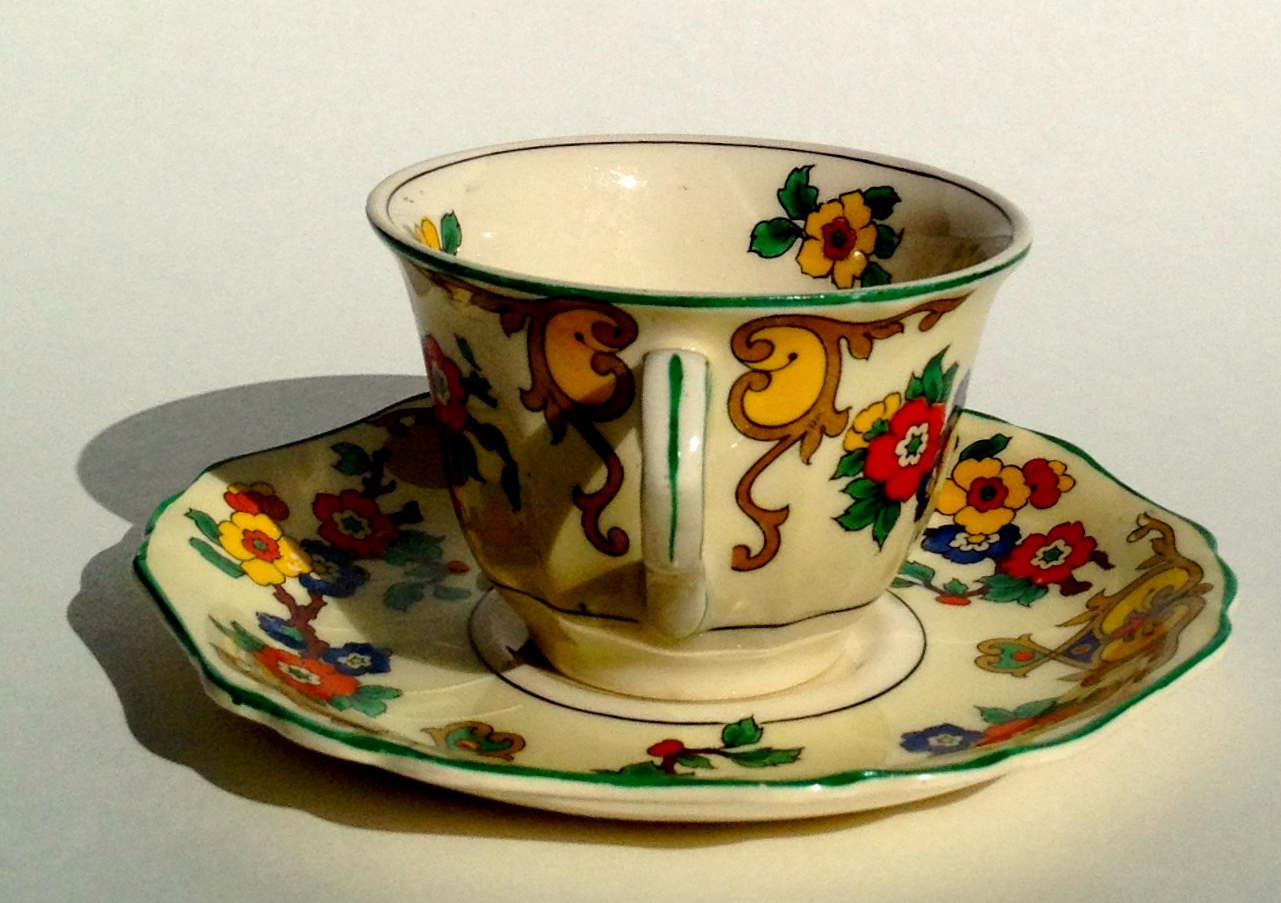 Maddock Minerva Demitasse c. 1927
The look of this petite demitasse cup and saucer is cheerful and evocative of a time when the comforts of home and a good cup of tea were valued above all.
Bright flowers in orange, yellow, and blue blossom on dark knobby branches. Along with three foliate decorative shields, these elements are placed on a buttery ivory background, trimmed in cottage green, and defined with thin stripes of black.
Manufactured by John Maddock & Sons Ltd., markings on the reverse of the saucer put the date of production between 1927-1929.
Crown
ROYAL IVORY in banner
JOHN MADDOCK & SONS LTD
ENGLAND
REGD SHAPE 737954
MINERVA
The cup is marked with a circular imprint of the words
MADDOCK
ENGLAND
The saucer measures 5 1/4" in diameter and 3/4" in height. There is one area of underglaze crazing, which is fairly common with Burslem earthenware of this vintage.
The demitasse cup measures 3 5/8" across, including the handle projection, and 2 1/4" in height.
There are several small areas of paint which were perhaps hastily applied and show technical flaws. There are no chips, structural cracks, or repairs.
John Maddock & Sons Ltd. was one of many successful manufacturers of Burslem earthenware in England. Located at Newcastle Street, Dale Hall, Burslem in Stoke-on-Trent, their wares are quite collectible.
Click this link for more historical information and fascinating photographs of John Maddock & Sons Ltd.