Love's Little Helpers Fantasia Walt Disney Classics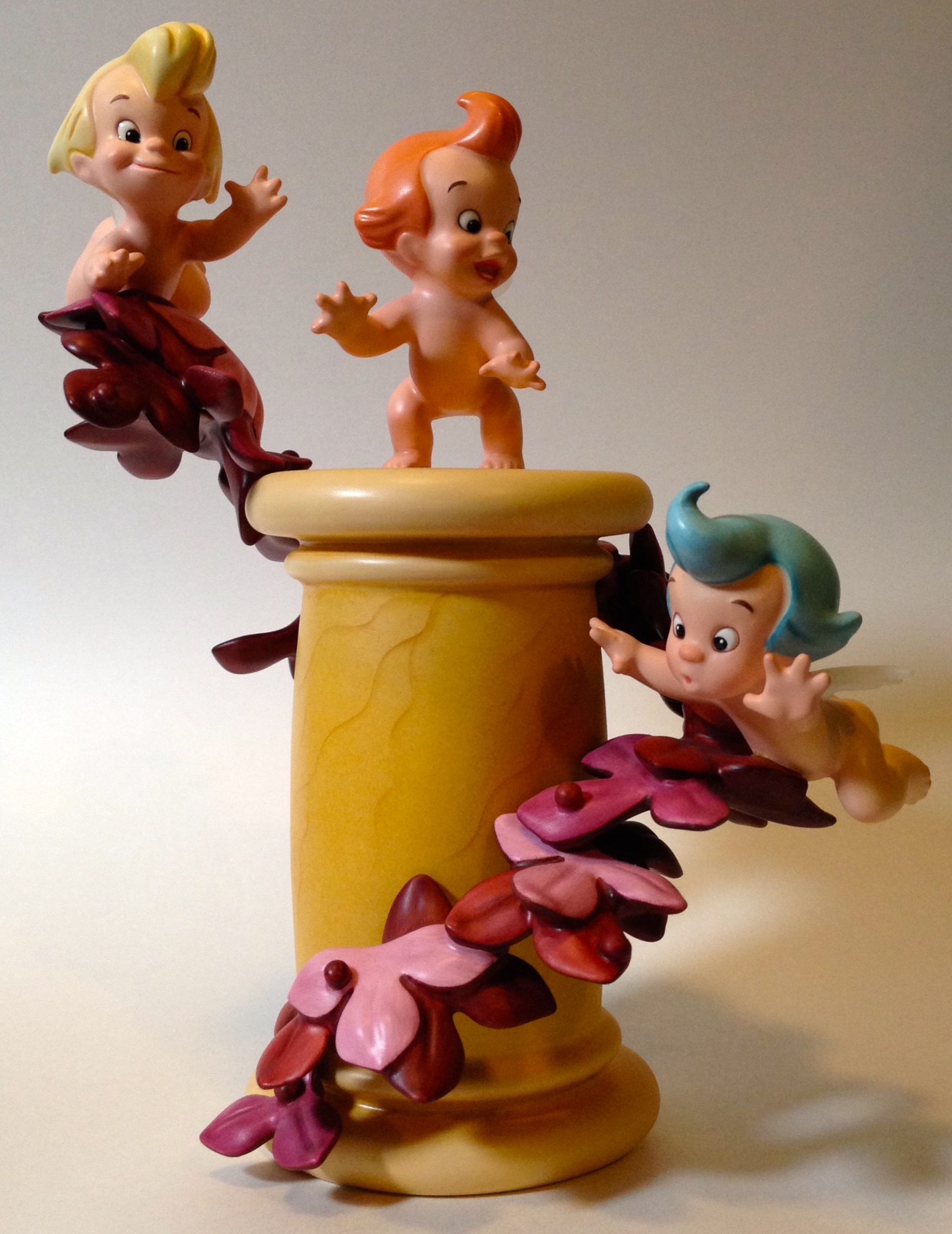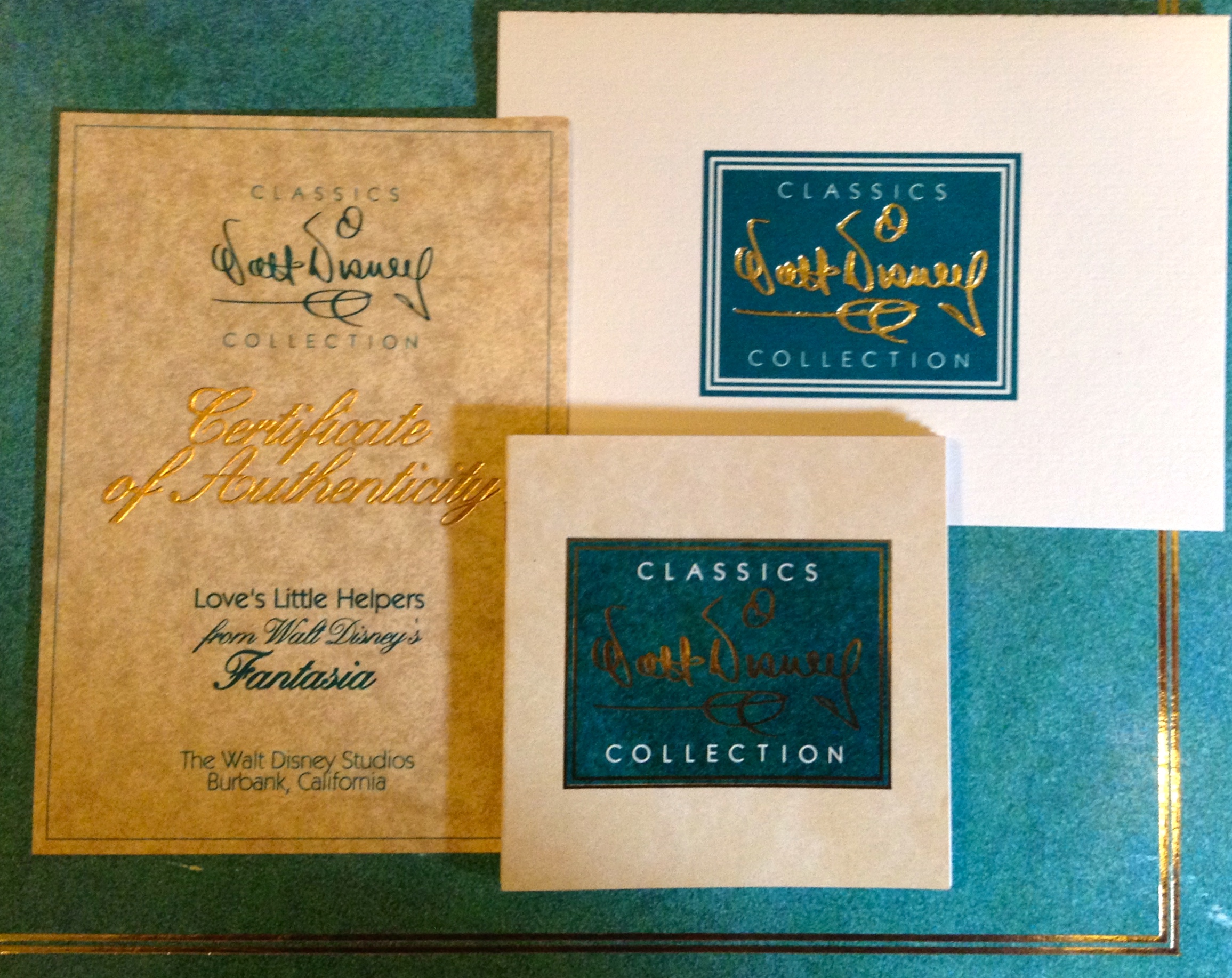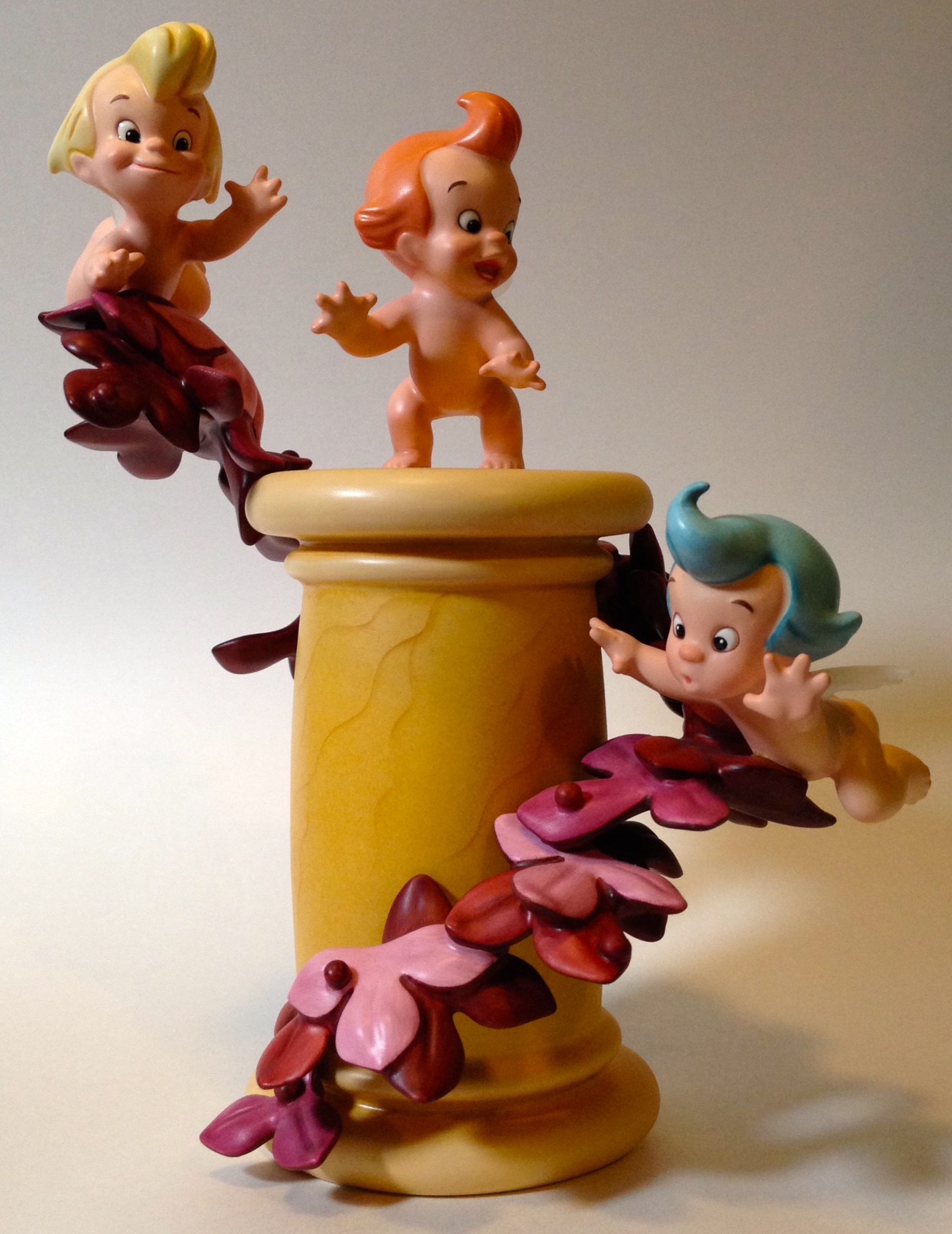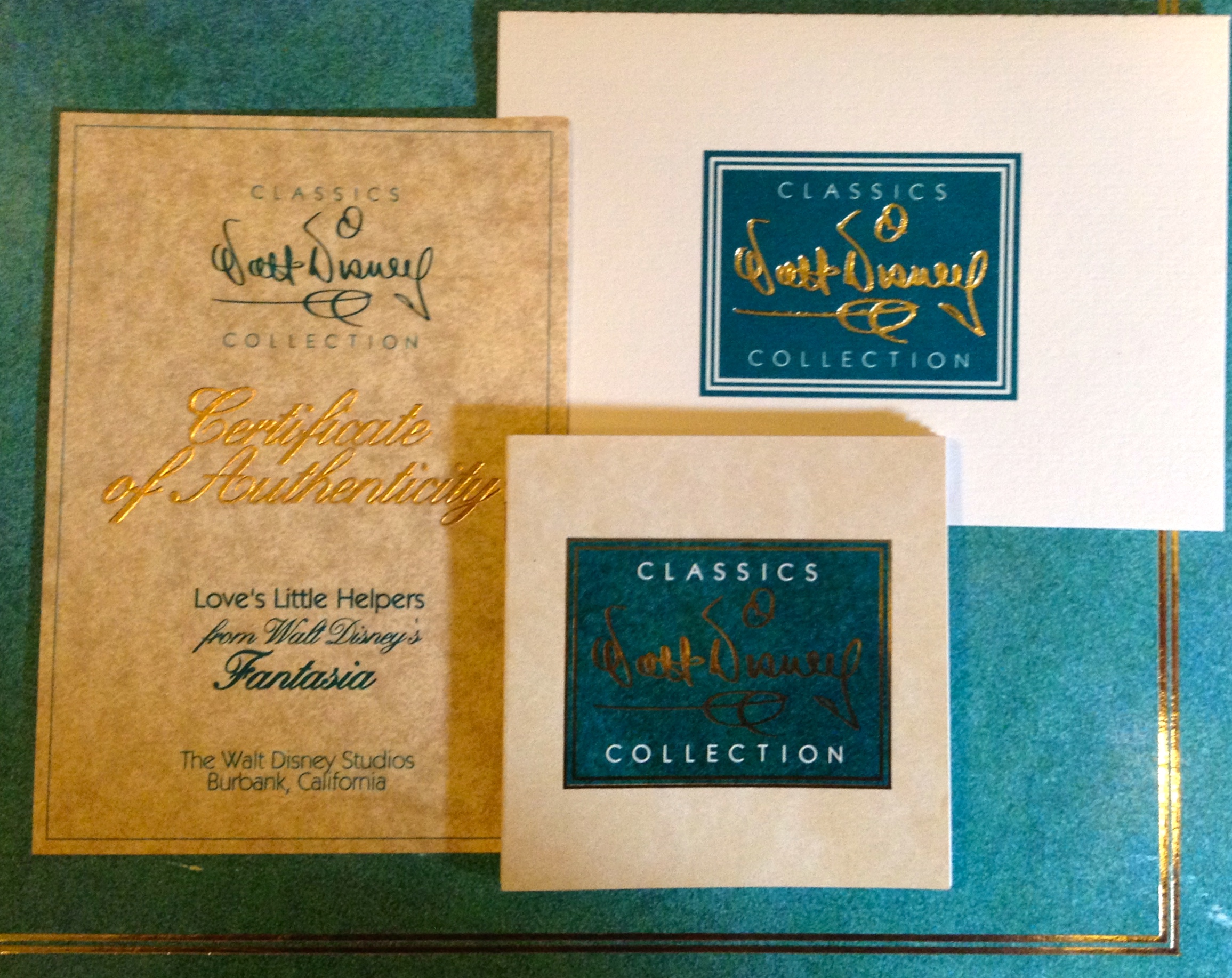 Love's Little Helpers Fantasia Walt Disney Classics
Flying cupids, entitled "Love's Little Helpers," appear in the 1940 Walt Disney film, Fantasia, during the Pastoral Symphony. Their job is to assist the Centaurettes as they beautify themselves to attract the attention of the male Centaurs.
Each innocent little boy sports a different hair color- blond, carrot-top red, and blue. Perched atop a classically inspired Greek Doric column, they flutter on gossamer wings, intent upon spreading beauty wherever they go. The technical aspects of this sculpture's design are a marvel of engineering.
Created by artist Kent Melton, this Walt Disney Classics Collection figurine carries the incised mark on the base of a dancing flower, which was used for all Walt Disney Classic Collection figurines made in the year 1994. Love's Little Helpers was retired in July, 1995.
Love's Little Helpers is meticulously packed in their original box, and includes the original certificate of authenticity. There is some wear to the paper covering on the original box, but the structural integrity and packing material inside is intact.
The expansive piece measures approximately 4 1/2" in length, 7" in width, and 7" in height.
Love's Little Helpers is in excellent condition, with no chips, cracks, crazing, or repairs.