Delta Airlines Blue Gold Rope Salad Plate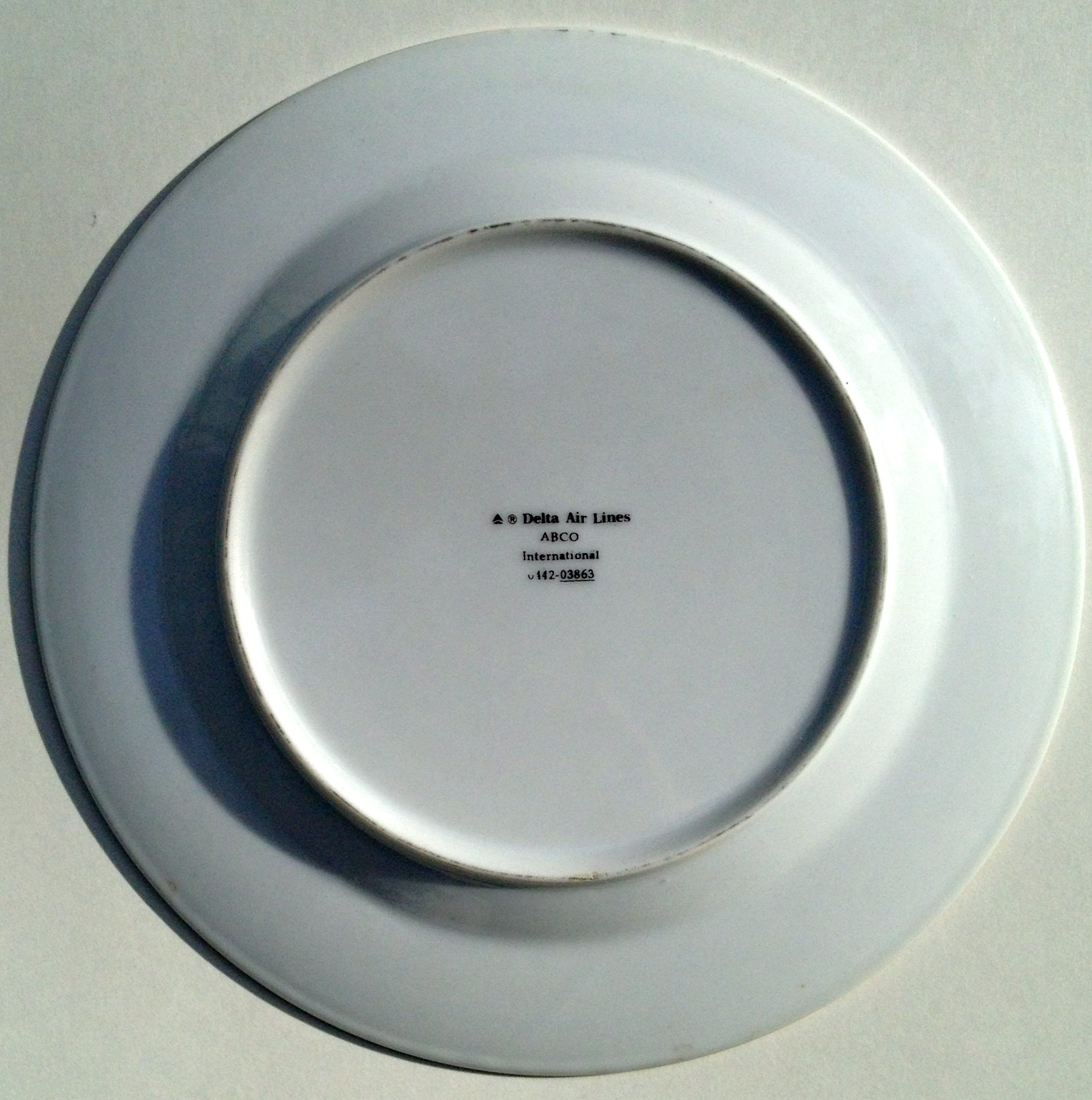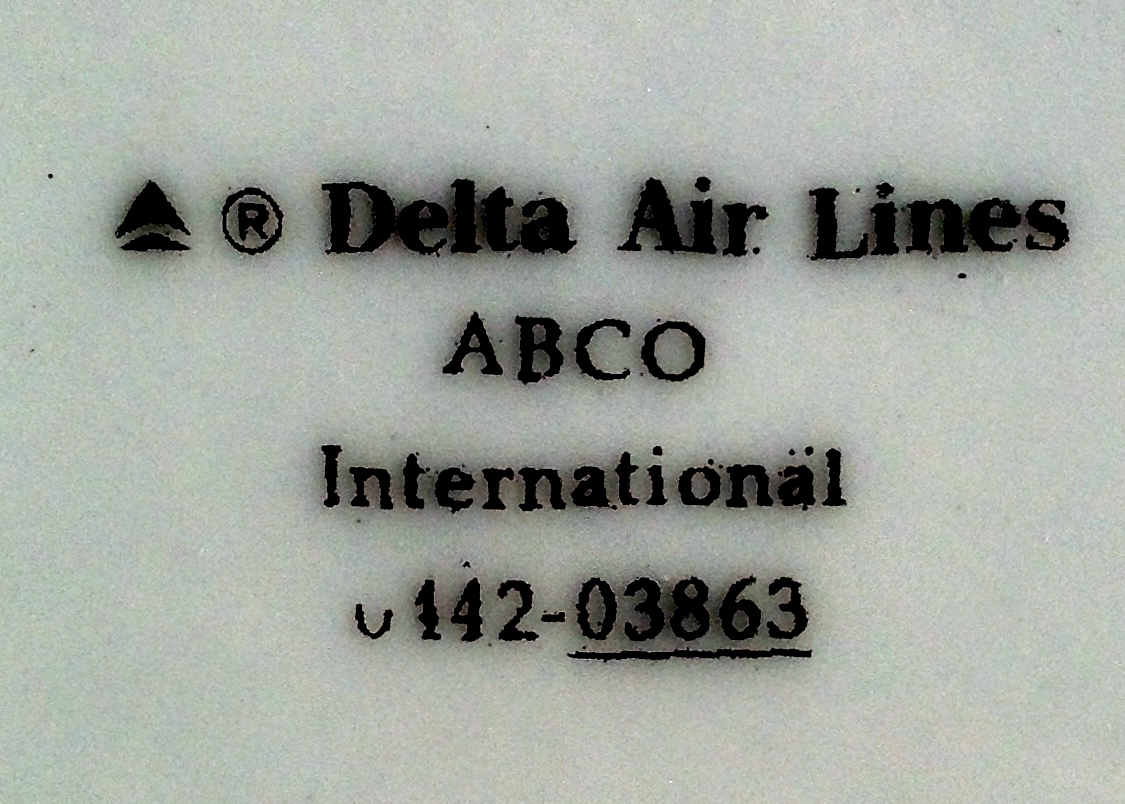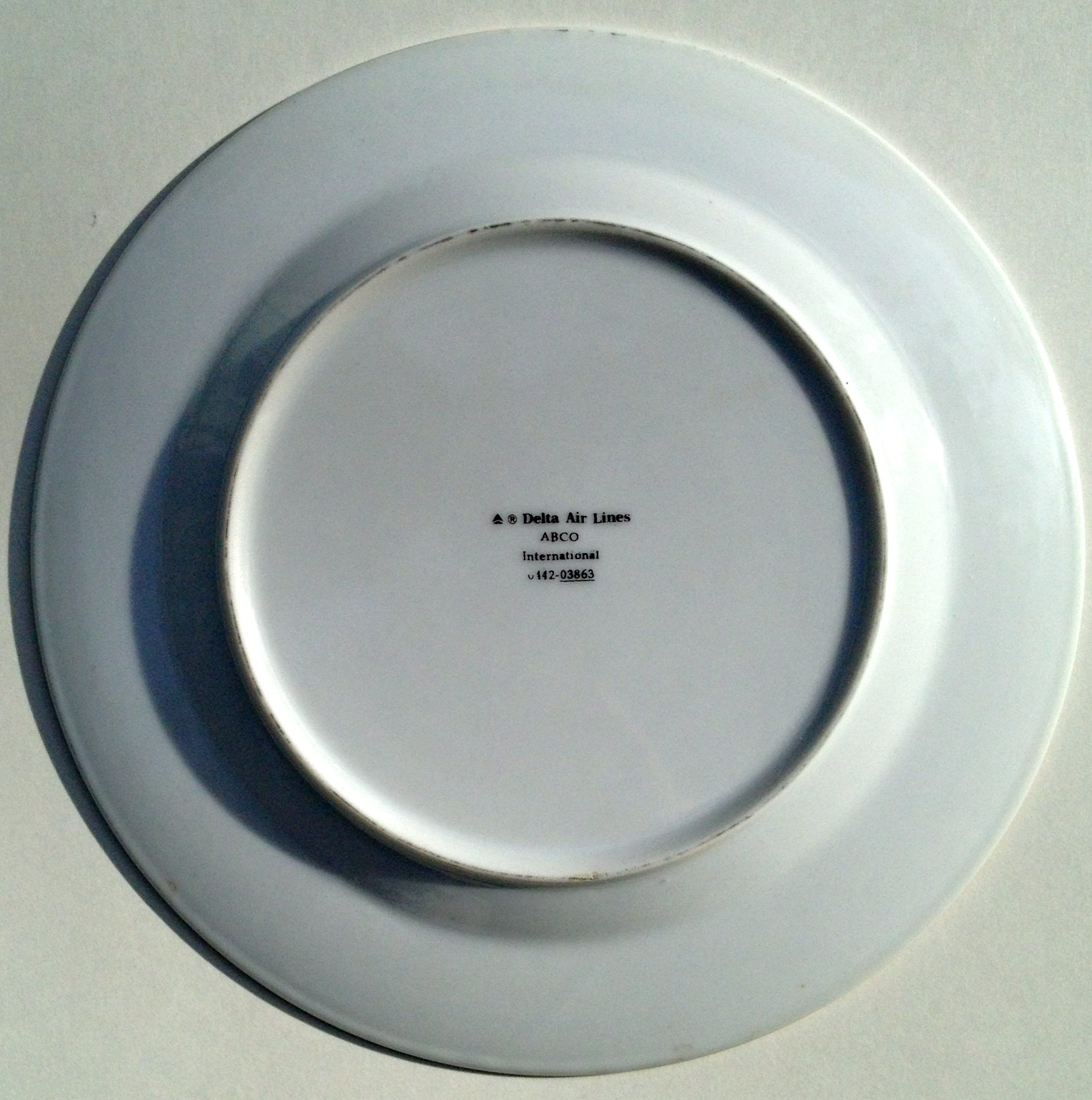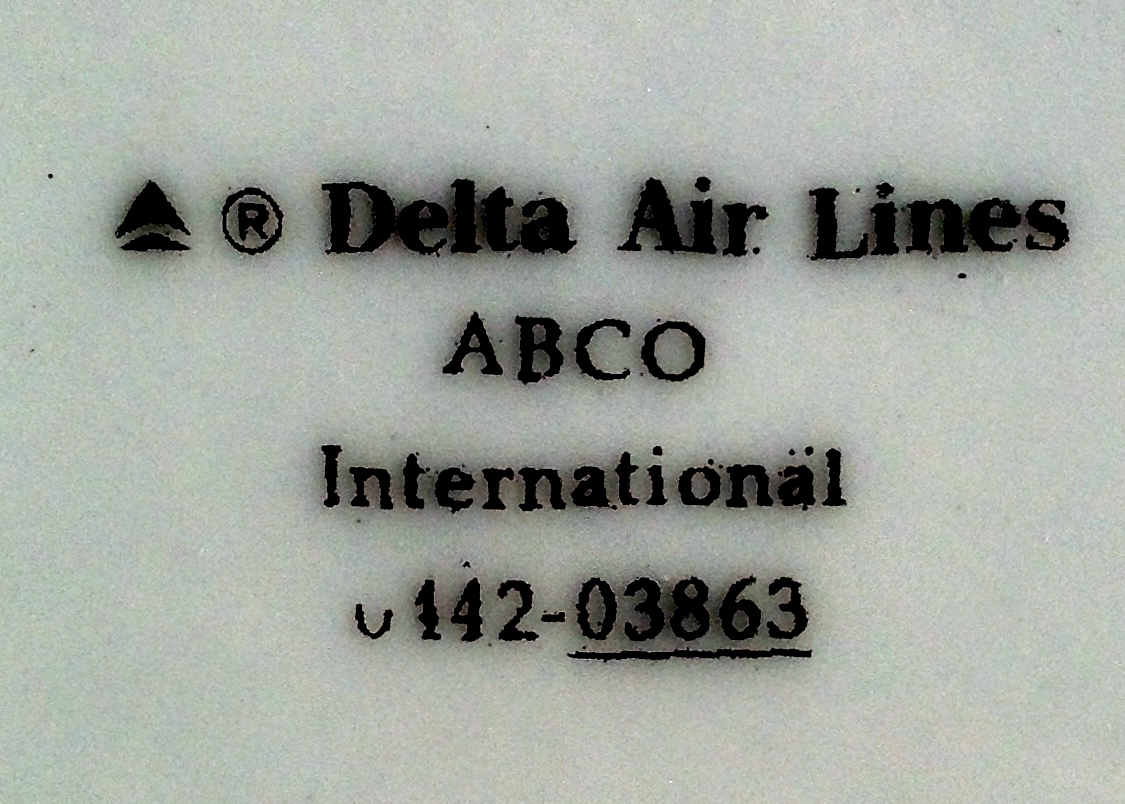 Delta Airlines Blue Gold Rope Salad Plate
This salad plate was part of the Blue Gold Rope IFC pattern (DAL-7) used for meal service aboard Delta Airlines International First Class during the time period of 1993 to 1999.
Manufactured by ABCO International, it features an elegant cobalt blue perimeter decoration with burnished gold rope design, flush to the edge of the plate. It is bordered on both sides by additional 1/32" bands of decorative gold. There is a thin 1/32" decorative gold line around the inside of the plate, called the verge, just above the well of the plate. These three design details distinguish this version of the Blue Gold Rope pattern as that used in International First Class. A more basic version of this design was utilized on Delta's International Business Class china.
Advertisements in our research sources place the vintage of this pattern between the years 1993 and 1999, during the beginnings of Delta's dominance as an international carrier.
Delta Airlines purchased most of Pan Am's European routes after Pan Am declared bankruptcy in 1991, acquiring their East Coast and European routes including intra-European routes from the Frankfurt hub.
In the 1990s, Delta had the largest transatlantic route network among U.S. airlines. Delta remains the largest U.S. transatlantic carrier, in terms of passengers carried and number of flights operated.