Ben Ali Gator Fantasia Walt Disney Classics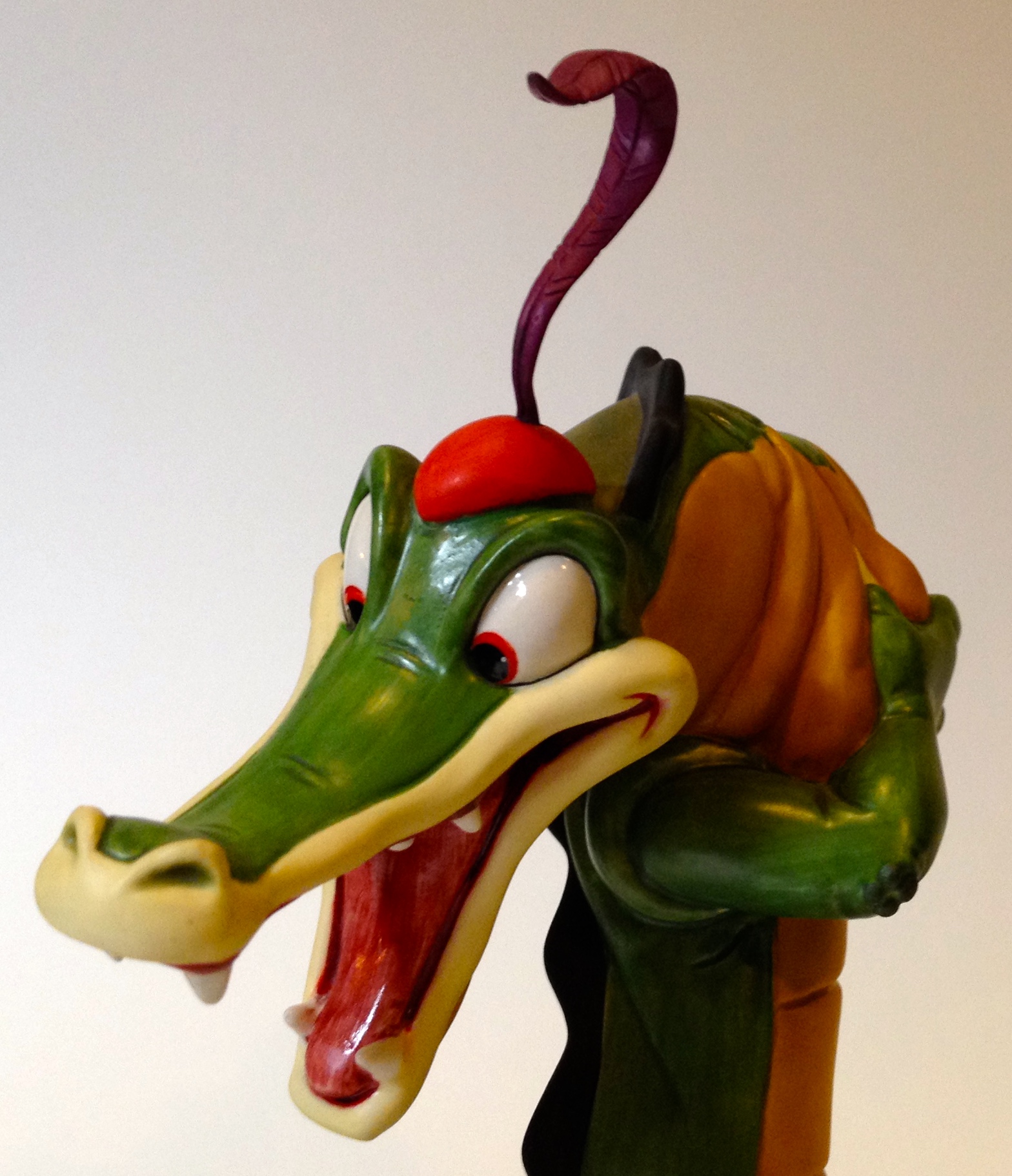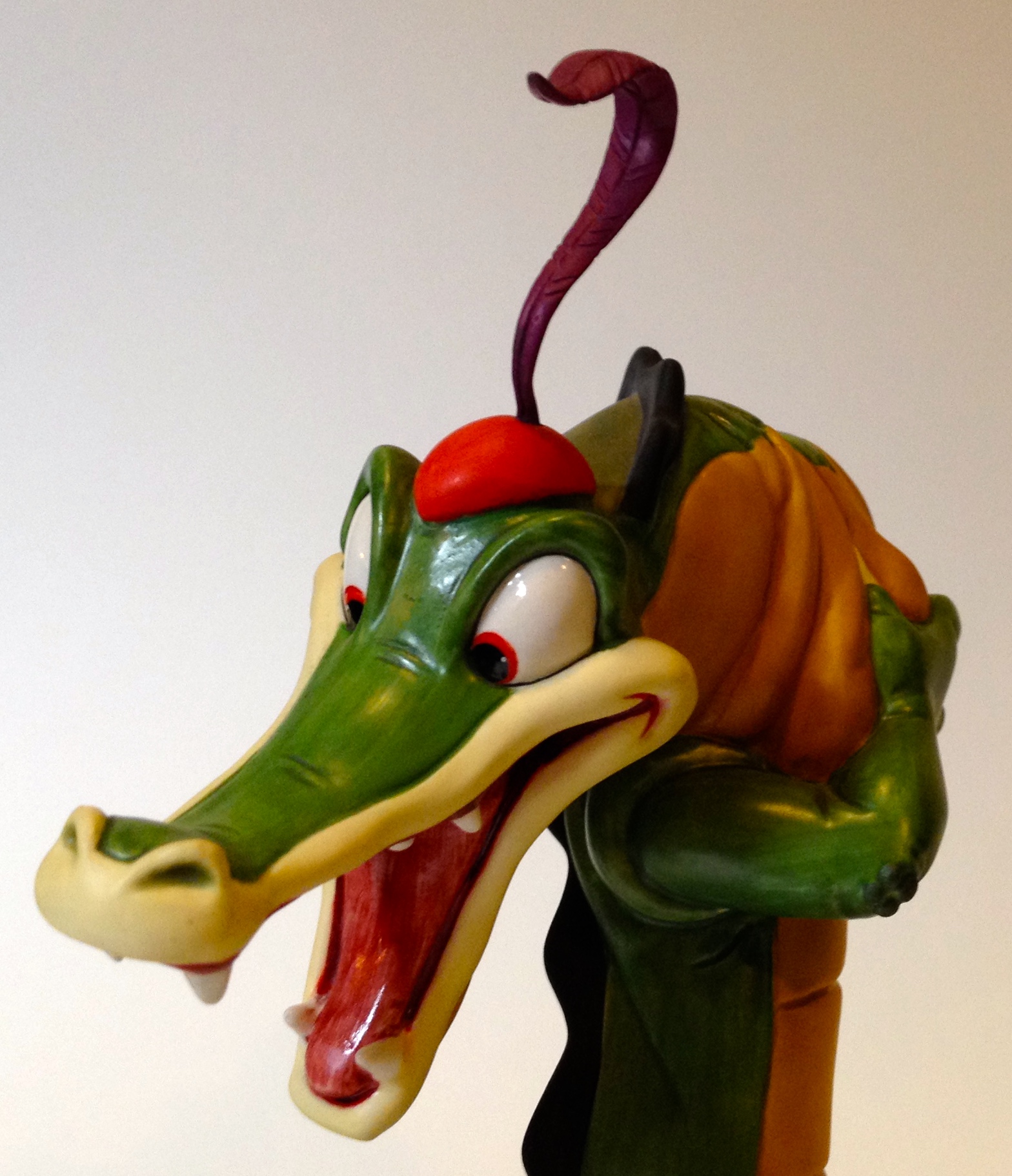 Ben Ali Gator Fantasia Walt Disney Classics
Ben Ali Gator, the noble and courteous dancing alligator, is known from his appearance as Hyacinth Hippo's amorous partner in the 1940 Walt Disney film, Fantasia. He wears a cap with a feather to distinguish him from his rival alligators and throws aside his red cape in a flair of dramatic intensity.
A jaunty red cap with an attached burgundy feather sits atop his head. Gleaming white fangs are exposed in his mouth, opened in awestruck adoration as he gazes at his love, Hyacinth Hippo. Clutching his heart in reverie, Ben Ali Gator is the epitome of smitten love.
Created by artist Chris Peterson, this Walt Disney Classics Collection figurine carries the incised mark on the base of a Donald Duck sailor cap, which was used for all Walt Disney Classic Collection figurines made in the year 1996. Ben Ali Gator was retired in June, 1999.
Ben Ali Gator is meticulously packed in his original box, and includes the original certificate of authenticity.
He measures approximately 6" in length, 5" in width, and 7 1/2" in height.
Ben Ali Gator is in excellent condition, with no chips, cracks, crazing, or repairs.
From a Walt Disney Classics Collection brochure:
Capturing the "Illusion of Life."
From its very beginning, Disney animation has had one purpose- to create the "illusion of life." Now that passion is passed down to the Walt Disney Classics Collection in the creation of stunning sculptures that bring magical Disney film moments and characters to three-dimensional life.
Subscribing to the same painstaking principles as animation, the creation of each sculpture is a labor of love and rare craftsmanship. Each sculpture represents the full resources of The Walt Disney Company, from the archivists and animators to painters and writers. During months of meticulous work, each sculpture is created, critiqued and revised until it is as compelling as the original animated character and so luminous with life it's as if the character stepped from the screen and into your hands.
Additionally, the pieces are "plussed" with precious metals, crystals, or blown glass for that extra touch of believability. An official backstamp and a Certificate of Authenticity signed by Roy E. Disney for The Walt Disney Studios symbolize the care which has gone into making each sculpture a bit of Disney animation magic- and a fine work of art.
For additional information about the Walt Disney Classics Collection, click on the link below.